50 Cent couldn't help but have some fun with the size of Busta Rhymes's neck.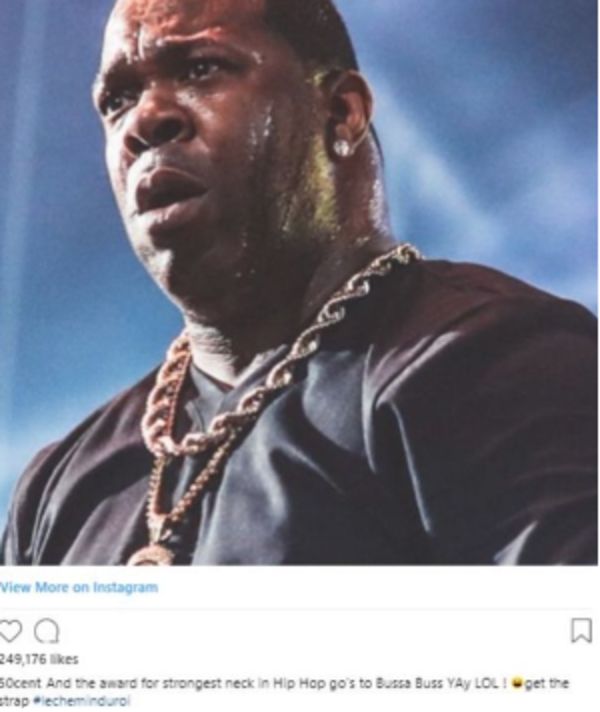 "And the award for strongest neck in Hip Hop goes to Bussa Buss," wrote 50. "Get the strap."
After 50 insulted Busta's bulbus neck, he was warned by Casanova that he may have woken the Busta beast.
And, in fact, Bussa Buss is ready to go.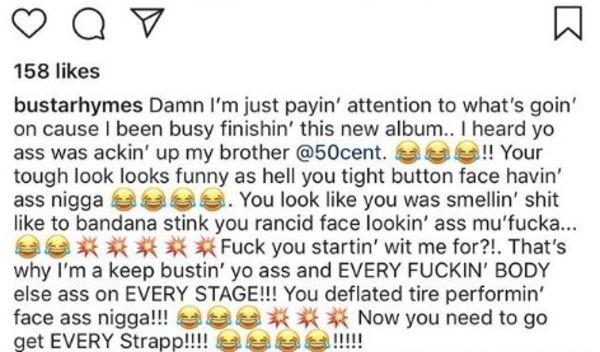 "Damn I'm just payin' attention to what's goin' on cause I been busy finishin' this new album.. I heard yo ass was ackin' up my brother @50cent. !! Your tough look looks funny as hell you tight button face havin' ass nigga. You look like you was smellin' shit like yo bandana stink you rancid face lookin' ass mu'fucka...Fuck you startin' wit me for?!. That's why I'm a keep bustin' yo ass and EVERY FUCKIN' BODY else ass on EVERY STAGE!!! You deflated tire performin' face ass nigga!!! Now you need to go get EVERY Strapp!!!!"
Does 50 need all of his straps to defend himself from Buss?
Update: 50 Cent won't stop going in.
Discuss