Comedian Druski has a satirical record label, Coulda Been Records, which he tries to recruit famous rappers to join.
Birdman has had enough of that, especially since Coulda Been Records uses Cash Money imagery in its logo.
This summer, he pressed Druski over the fake label and told him to stop playing with his artists and his livelihood.
We all thought Baby was acting his part in an elaborate comedy sketch.
But things got more serious last week when Baby's goons snatched Druski's chain.
Birdman was standing on biznizz… he confiscated Druski "Coulda Been Records" chain. Pray for it's safe return.. the greasy neck tour won't be nice pic.twitter.com/ppHCaSkQ3W

— DJ Akademiks (@Akademiks) November 11, 2023
We are still unsure if any of this is real.
But whatever it is, Bun B is now involved.
The Texas rapper is willing to help Druski get his chain back.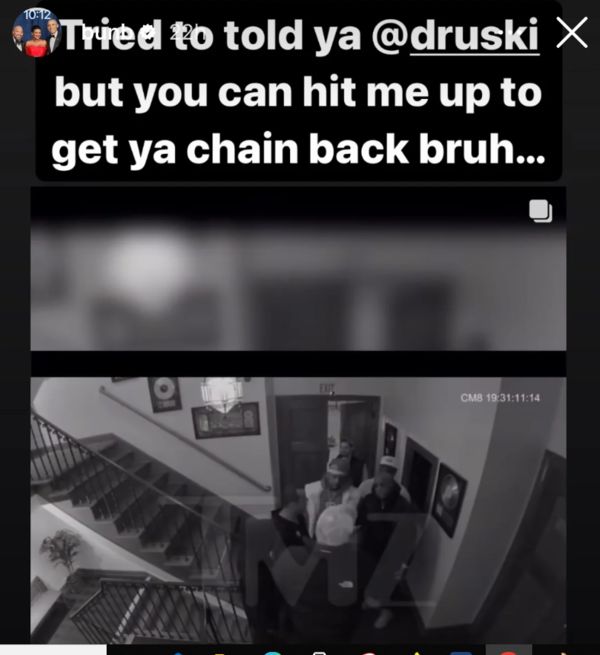 "Tried to told ya @druski but you can hit me up to get ya chain back bruh," he typed.
What's going on here?
Discuss