Citing a correspondence from a Florida jail source, the website Hip Hop Overload reported that XXXTentacion's accused murderer Dedrick Williams was attacked and probably raped in jail by Kodak Black's goons.
Broward County Sheriff's Office's Public Information Officer Veda Coleman-Wright has now told TMZ that the story is "unfounded" and that the attack didn't happen "period."
Here's the text message to Hip Hop Overload which led to the report.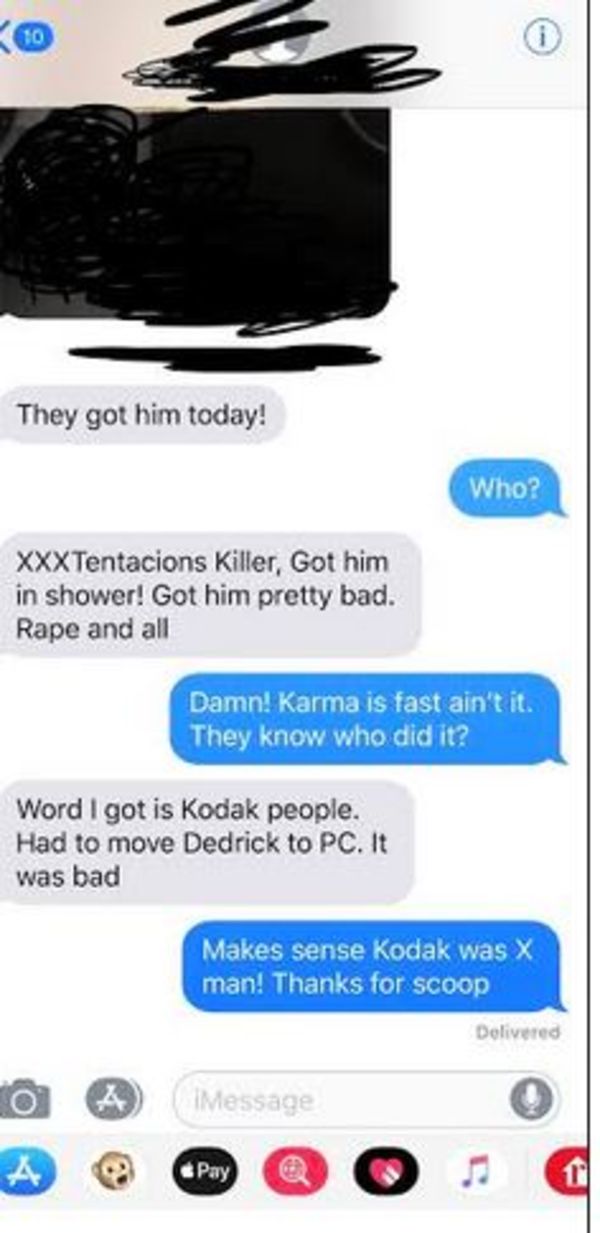 Do you think the rape of Dedrick Williams by Kodak Black's booty goons was fake news?
Discuss