Conceptual artist Matthew Senna has bronzed several of the most iconic Air Jordans. Senna says his creations are inspired by culture and politics, but more importantly his works are made with the "intention of sparking thought, raising awareness of cultural issues and inspiring personal growth".
Check out the four pieces of sneaker art.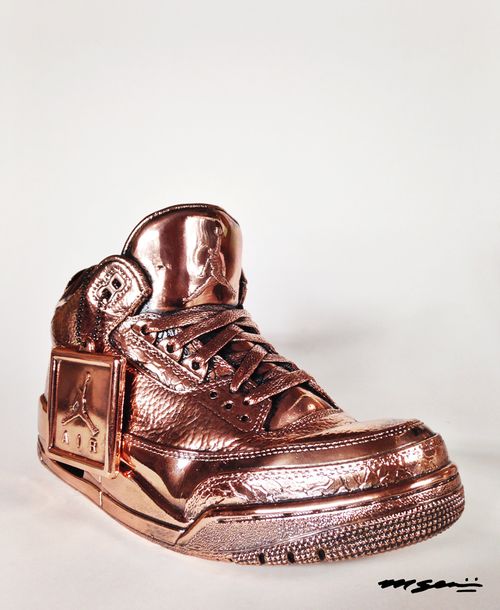 Senna has dubbed these bronzed AJ3 as "The Foundation" because of their position in the Jordan brand story.  "Design that changed the future of a culture, an identity that cemented its place in time and a style that defined a generation. Three. The foundation," Senna explains.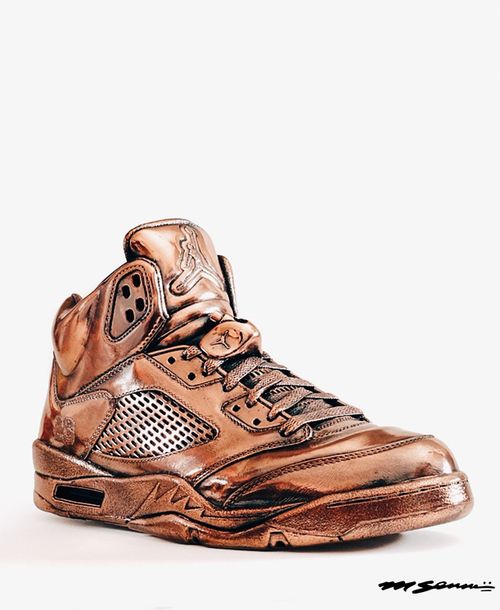 He calls these AJ5's "War Stories." "Evolution of the battle is inevitable, adjustments in the air and on the ground are imperative and the will to win is everything."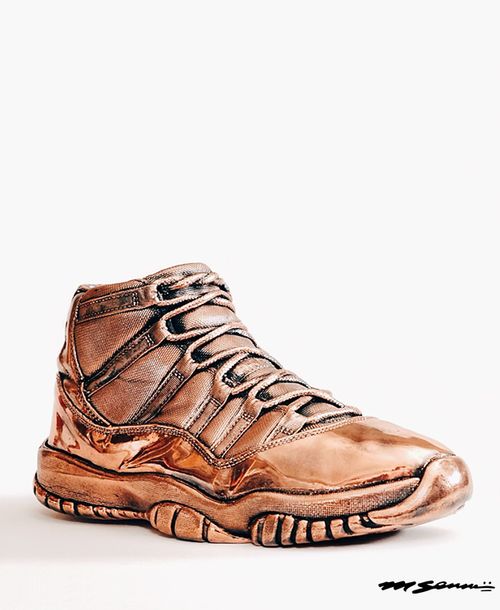 The AJ11 are titled "The Ones." Says Senna: "Aspiration. From asphalt to outer space."
We're not sure if he's speaking to the revolutionary design of the 11s or the fact that they were in the movie Space Jam.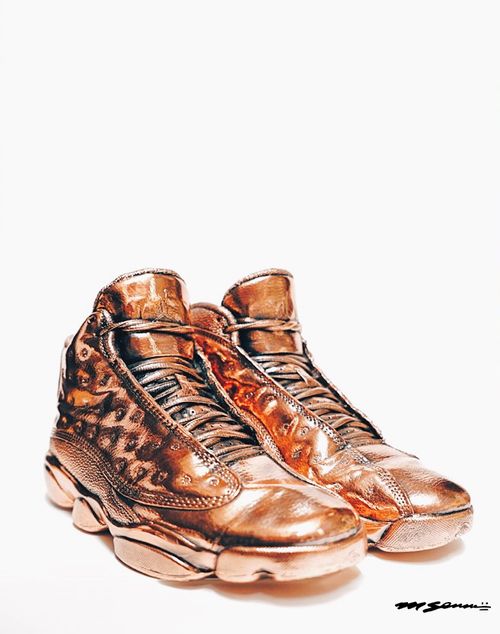 And finally the AJ13's dubbed "Concrete Jungle". Senna describes them as "The end of an era driven by animal instinct that changed sports and street culture forever."
All of the bronzed Air Jordans are available right now at Senna's website for a cool $2,250 each.
So what can you do with them? Senna shows you that although you can't wear them they make great book stands.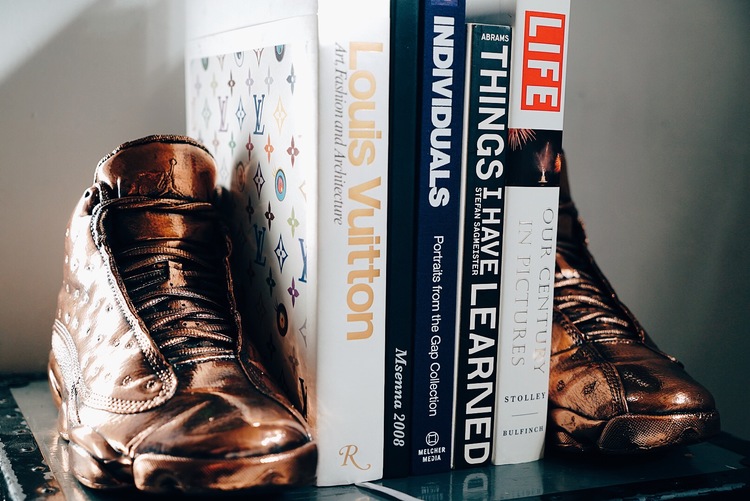 Discuss