Brandon Jennings has been pretty outspoken on the Meek Mill-Drake feud, declaring Meek's career over, and calling the Philly emcee "corny."
After doing so, the Detroit Pistons point guard was flooded with social media hate from fans of Mill and his girlfriend Nicki Minaj.
In particular, they posted this old video of Jennings grooving to Lady Gaga
That proved to be too much for Jennings to handle, and he deleted his Twitter account.  But not after some parting explanations: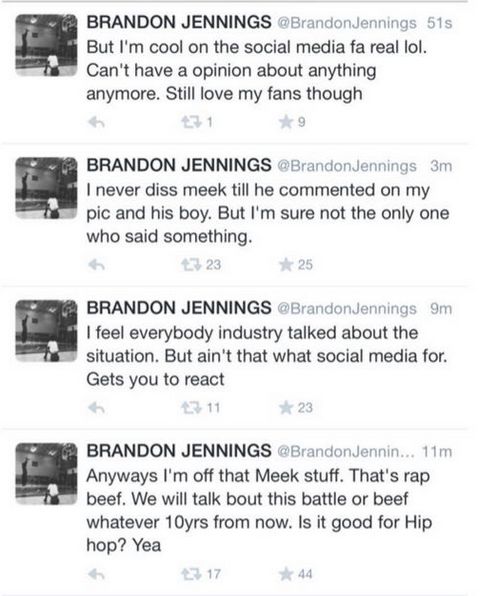 Oh well. We guess he can go back to practicing his three-pointer.
Discuss