Bow Wow does not like the blogs. He made that clear in a recent Instagram post.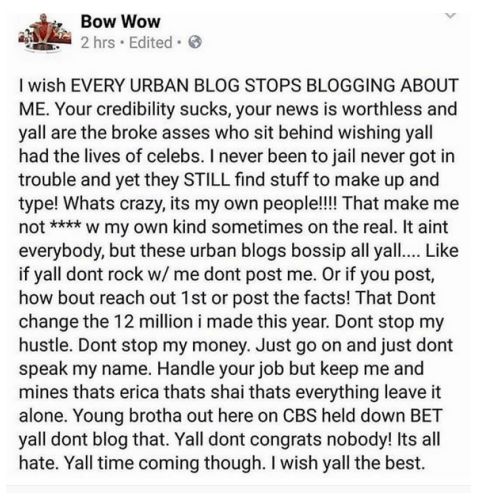 We believe this is in response to Internet reports that he and his fiancee Erica Mena are having problems.
We actually missed that story. In fact, we haven't spent a whole lot of time writing about Bow Wow. And we haven't posted anything in the past that could have been made up.
But that's just because we didn't know he was still making $12 million a year. Maybe we should be paying more attention to him. But we're going to have to see some sort of proof of income first.
Discuss