Boosie Badazz got out of prison last March after serving five years.
We guess he wasn't allowed to watch much TV in the joint, because he was pretty stunned by what he saw on the boob tube when he got out. Boosie took to Instagram yesterday to complain about the homosexual content on television.
"Since I've came home ever time I turn on the Tv some gay shit on I try to watch love n hip hop (gay shit)tried to watch empire (gay shit) walked n on a cartoon doing gay shit a fuckin cartoon kids watch tv I guess next they go have a fucking gay channel for kids saying if U want to be gay watch this tune n smh fucked up world n my eyes ( but everybody don't agree smh)"
Boosie eventually deleted the post, but a screenshot remains. What do you think?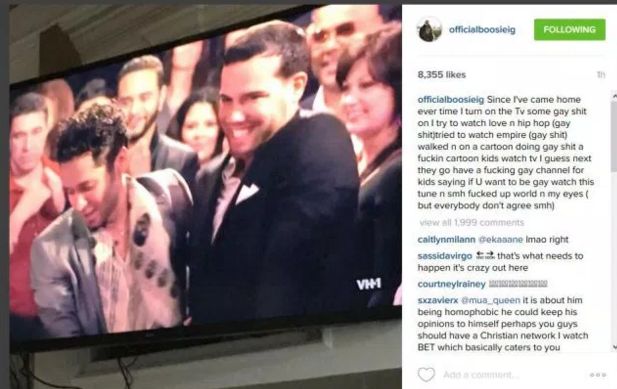 Discuss