We all had a good chuckle when we heard the lyrics of the new Tyga featuring Boosie Badazz track 'Pleazer.'
In them, Tyga raps:
I hit her, she backwards, lickin' her asshole My dick is the password T nasty, 'bout to catch a felony for it Vagina juice like orange juice in the mornin'
Not only does that sound like a confession of statutory rape with the underaged Kylie Jenner, but it's an admission that it's a serious crime.
Or not. Boosie Badazz recently cleared things up, insisting his partner in rhyme couldn't have been talking about committing felonies with the littlest Kardashian because the 'Pleazer' was recorded  before T & K became best "friends."
To drive the point home, Boosie provided a photo from June of 2014 of him, Tyga and  Chris Brown (another noted doer-of-illegal-things-to-women) in the studio.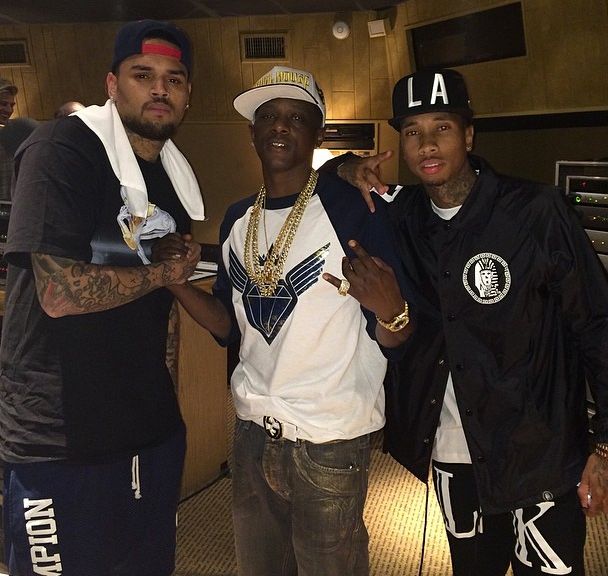 Discuss