Boosie Badazz thought he had made bond in his federal gun case yesterday.
But Boosie -- who's been charged with being a felon in possession of a firearm and transporting firearms across interstate highways -- remains locked up
Boosie claims prosecutors haveunjustly rejected the judge's decision to let him out.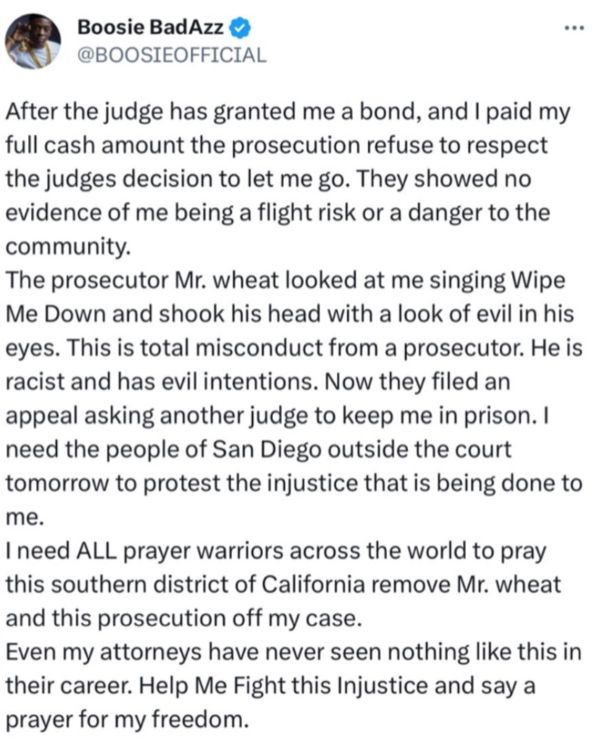 "After the judge has granted me a bond, and I paid my full cash amount the prosecution refuse to respect the judge's decision to let me go. They showed no evidence of me being a flight risk or a danger to the community," Boosie typed. "The prosecutor Mr. wheat looked at me singing Wipe Me Down and shook his head with a look of evil in his eyes. This is total misconduct from a prosecutor. He is racist and has evil intentions. Now they filed an appeal asking another judge to keep me in prison. I need the people of San Diego outside the court tomorrow to protest the injustice that is being done to me."
Discuss