DC Comics has pulled a move that is sure to provoke.
The New Superman, who is the son of Clark Kent and Lois Lane, will come out as bisexual in future comics.
"The idea of replacing Clark Kent with another straight white savior felt like a missed opportunity," Tom Taylor, who writes the series, said in an interview.
So far no word from Boosie Badazz, who was not happy after DC Comics' much less surprising move of making Robin the Boy Wonder gay and has long been a critic of homosexual cartoons and the effect they have on the children.
We already know Xhibit isn't feeling the move, as he commented on an Instagram post about it.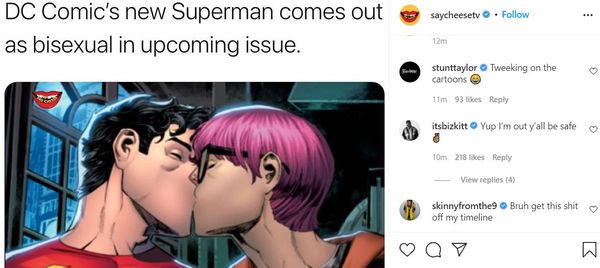 "Yup I'm out y'all be safe," typed the Hip Hop vet.
What do you think of bisexual Superman?
Discuss