It's still too far away from April 1st, so this next piece of news can't be a joke or a prank.
Bone Thugs-n-Harmony is changing its name.
In 1991, the group was originally named the Band Aid-Boys, and then they changed it to B.O.N.E. Enterpri$e, but after meeting Eazy-E, they changed the name to Bone Thugs-n-Harmony...it's been that way for almost 30 years.
Earlier today on Instagram, lead member of Bone Thugs-n-Harmony, Krayzie Bone, hinted that they are changing the name of the group.
The name he wants to go with is Boneless Thugs-n-Harmony, which could be a potential shot at other members or just a very strange name switch.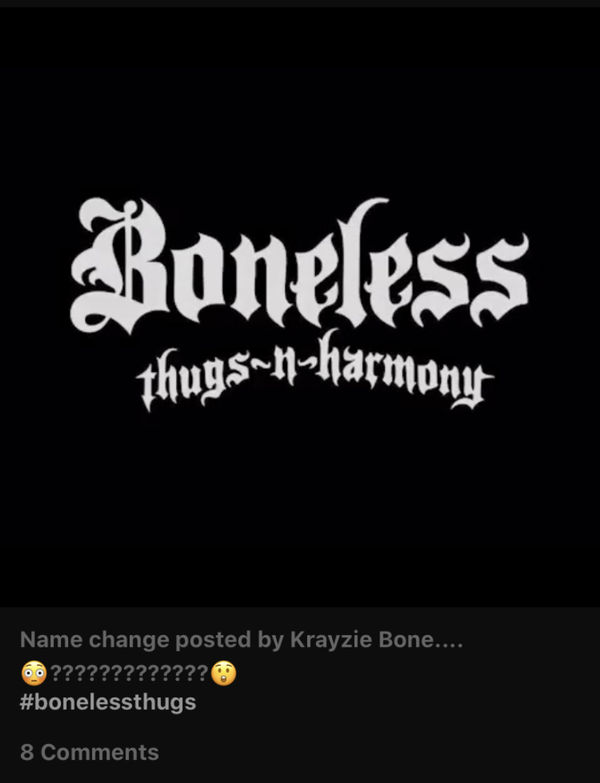 What do you think?
Discuss