Tonight, Bobby Shmurda will do his first show since he finished up his six-plus year bid. The Brooklyn spitter will appear at the Compound in Atlanta as part of a pared-down NBA All-Star weekend.
He's sharing the bill with 50 Cent, and Bobby will make 125K for the show. (And 50 can help Bobby with his lack of a catalog.)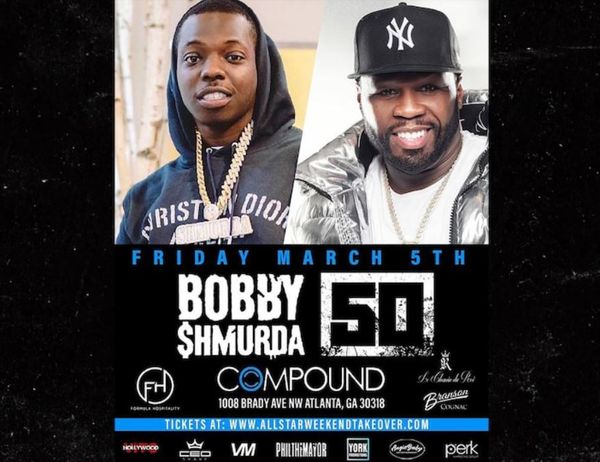 Shmurda will also do a few smaller shows in the ATL this weekend and is expected to pull down about 300K in total.
Those who can't get a ticket to see Bobby in Atlanta can settle for his GS9 bro Rowdy Rebel, who will get $59k for his show at Halo Lounge.
Discuss