Chris Brown has had enough of being singled out as a domestic abuser.
This afternoon, he called out Blueface, Chrisean Rock, Sean Penn, Nick Cage, Emma Roberts, and Charlie Sheen for also being domestic abusers who he believes have had it easier than him in the court of public opinion.
Blueface's mom wants her son's name out of Breezy's mouth.
Blueface's mom speaks on Chris Brown pic.twitter.com/X11xb2dqMC

— SAY CHEESE! 👄🧀 (@SaycheeseDGTL) February 17, 2023
"Y'all know we been through a lot. Chris Brown should have kept to the white folks. You don't through the colored folks under the bus. Do you need then mama to talk to you? You don't throw us under the bus. You through the other folks under the bus. You was doing good when them other folk under the bus. No good ahead and rewrite that sh*t. Come on, I know your mother told you you don't be putting us under that bus," Mrs. Blueface said. "And another thing, Chris Brown, Blueface pretended to be you as a child. He was Chris Brown all the way up to he was until he was Blueface. So technically you set a poor example for my son. Because maybe he just might be following behind you."
Blueface doesn't seem to share his mother's concern.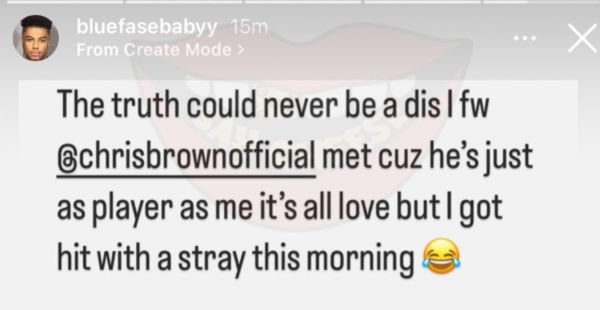 Discuss