Has the volatile, made-for-low-budget-reality-TV relationship between Blueface and Chrisean Rock finally run its course?
He jumped on Twitter to explain why he is dumping his pregnant maybe-wife.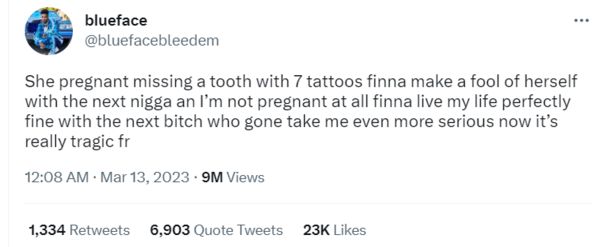 "She pregnant missing a tooth with 7 tattoos finna make a fool of herself with the next nigga an I'm not pregnant at all finna live my life perfectly fine with the next bitch who gone take me even more serious now it's really tragic fr," he typed.
On a scale of 1-10, how tragic is this?
Discuss