Earlier today, Blac Youngsta and two other men were arrested on three felony charges relating to the shooting up of Young Dolph's bullet proofed SUV during Charlotte's CIAA Weekend.
Youngsta's team has made a statement on the charges, telling XXL Blac is innocent and alleging the warrants were based on lyrics from Dolph's Bulletproof mixtape.
"Memphis-based rap artist Blac Youngsta has turned himself in on charges filed in Charlotte NC. The warrants served were based on lyrics from rapper Young Dolph's Bulletproof mixtape. Youngsta will await arraignment while he maintains innocence and no involvement with the incident."
Dolph addressed the shooting incident in both the titles and lyrics of Bulletproof.  In the track 'That's How I Feel', Dolph suggests he knows who shot at him but doesn't name names.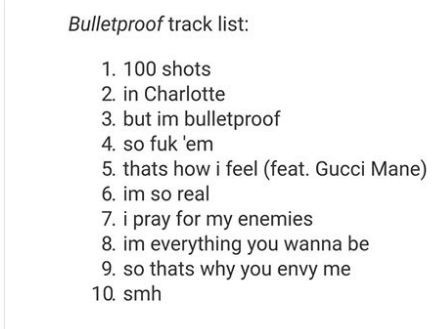 Discuss