Ferrari thought he was the only guy Blac Chyna was cheating on Rob Kardashian with.
When Rob revealed that there were others, the rapper decided to reevaluate his relationship with Chyna.
[Related: Rob Kardashian airs Blac Chyna out on Instagram.]
According to TMZ, Ferrari just returned $135,000 of jewelry he had planned to gift to Chyna.
It was:
- $34,850 for a Rolex - $56,500 for a gold necklace - $32,250 for diamond earrings
He even provided literal receipts, we guess to prove that he had the credit to buy so much bling.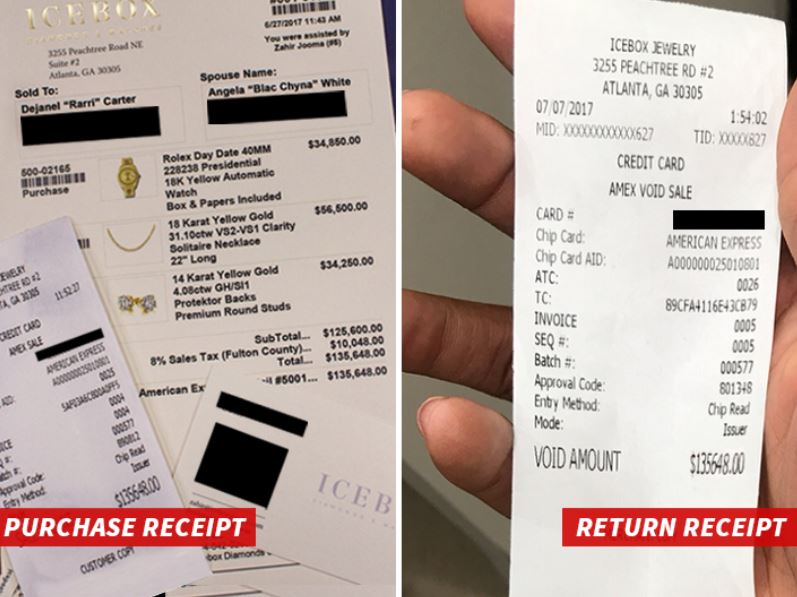 As you can see, Ferrari was so smitten by Chyna at the time of the purchase that he listed her as his "spouse."
This isn't the only story involving Chyna and jewellery today. Celebrity bling-maker Ben Baller has weighed in on the whole sordid tale, reporting that Blac Chyna tried to charge 30K in jewellery to Rob's card just days before he blew up on her on Instagram.
Discuss