A few days ago, Tyga's grandmother gave an interview in which she said she was happy her grandson was dating Kylie Jenner because T-Raww's baby mama Blac Chyna sucked and, anyway, Kylie's from a "much better family."
Those were fighting words to Blac Chyna's mom, who goes by Tokyo Toni, and she got on the gram and defended herself by attacking the Kardasians.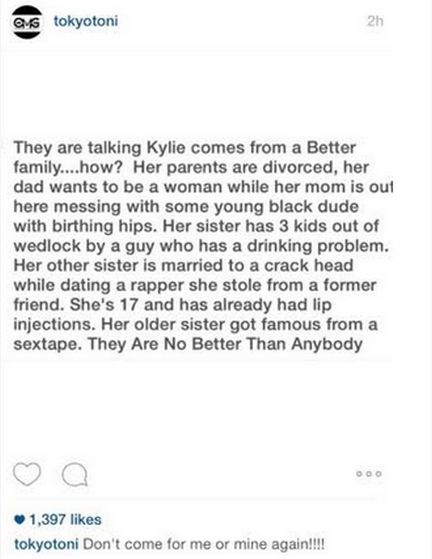 We'll fill in the blanks for those of you who aren't quite on top of the saga. The young black dude is Kris Jenner's boy toy Corey Gamble, the guy with a drinking problem is Kourtney's fellow Scott Disick, Trina is whom Kloe Kardashian (who used to be married to crackhead Lamar Odom ) stole French Montana from, and you should know who co-starred in the fame making Kim Kardashian sex tape.
But Tokyo Toni wasn't done. She continued to defend her daughter and called Tyga a pervert.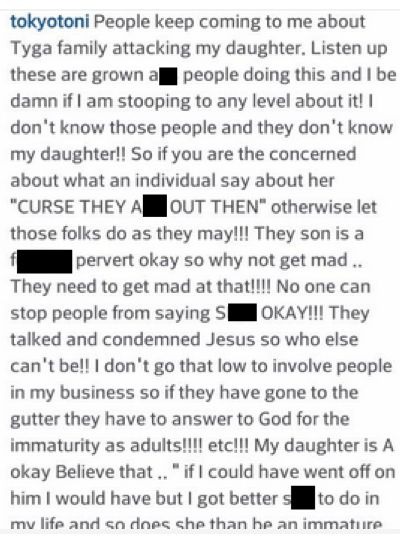 Tyga tried to defuse the situation by claiming his grandmother doesn't really speak English, so she had to have been misquoted.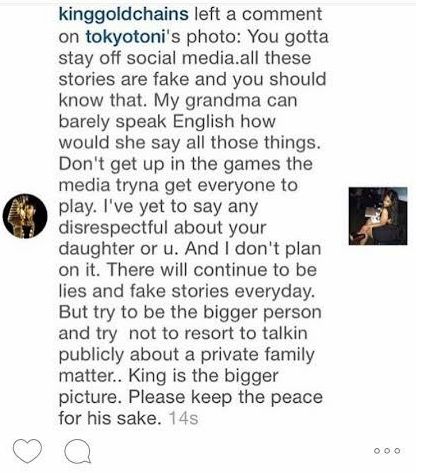 Old people on the Internet is a trip.
Discuss