Blac Chyna has been social media gunning for Kylie Jenner, girlfriend of her baby daddy Tyga, for some time.
For a while last month, the 26-year old Chyna was mimicking all of the 17-year old Jenner's Instagram posts to show her how a grown woman would do it. Because there's nothing more mature than mimicry.
The Internet gave Chyna a gift earlier this week when the #KylieJennerChallenge started trending. The hashtagged movement has young girls smashing their lips with household products so they can achieve the kind of bloated  unnatural kisser that Kylie's doctors gave her.
Chyna knew this was the perfect opportunity to mock her nemesis.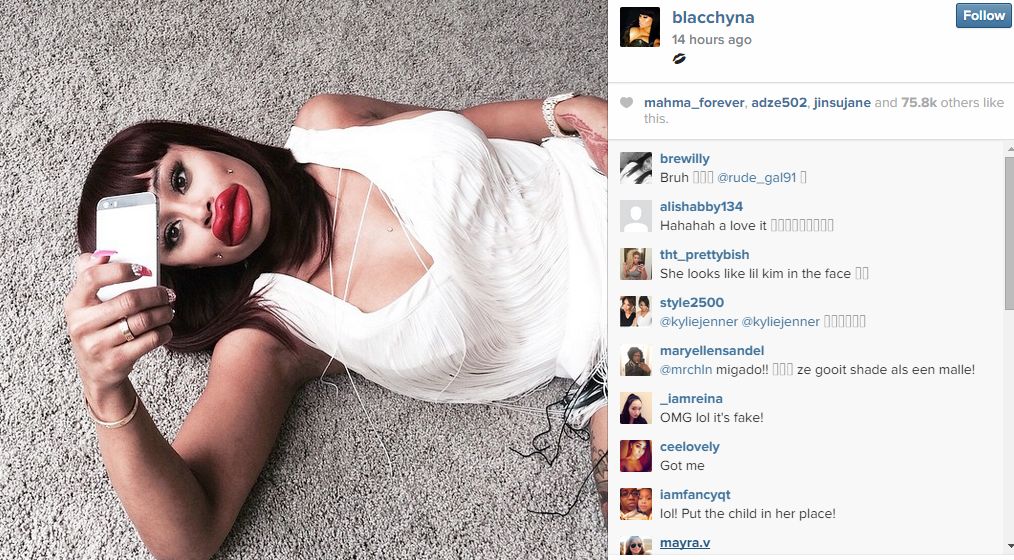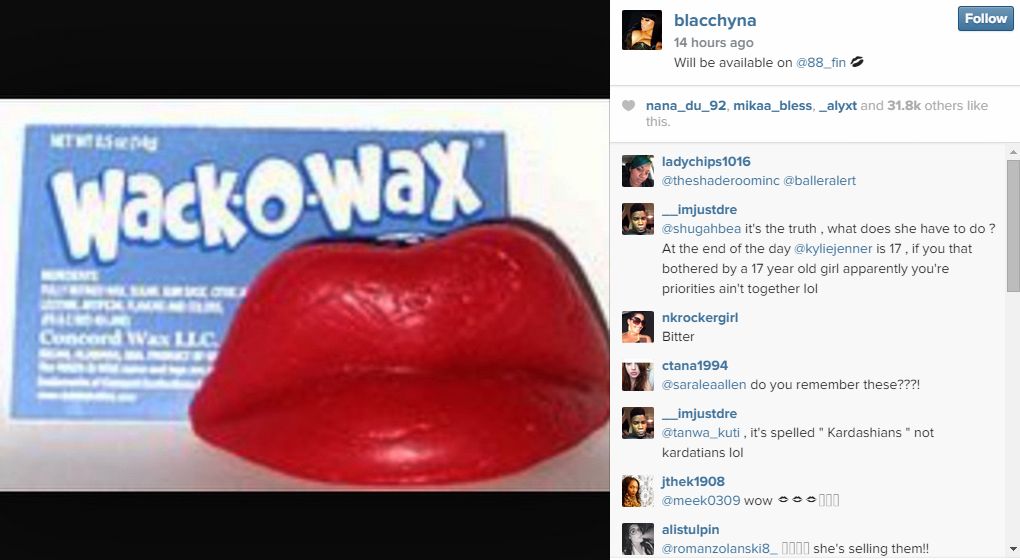 If she's actually going to sell those, that's some Cam'ron level trolling.
Anyway, we just hope we never read the words #BruceJennerChallenge.
Discuss