Blac Chyna's social media behavior toward Kylie Jenner, her baby daddy Tyga's teenage girlfriend, suggests she is every bit the woman scorned.
But last night Chyna dropped an Instagram post full of texts between her and T-Raww which suggests the situation may be more complicated than it first seems.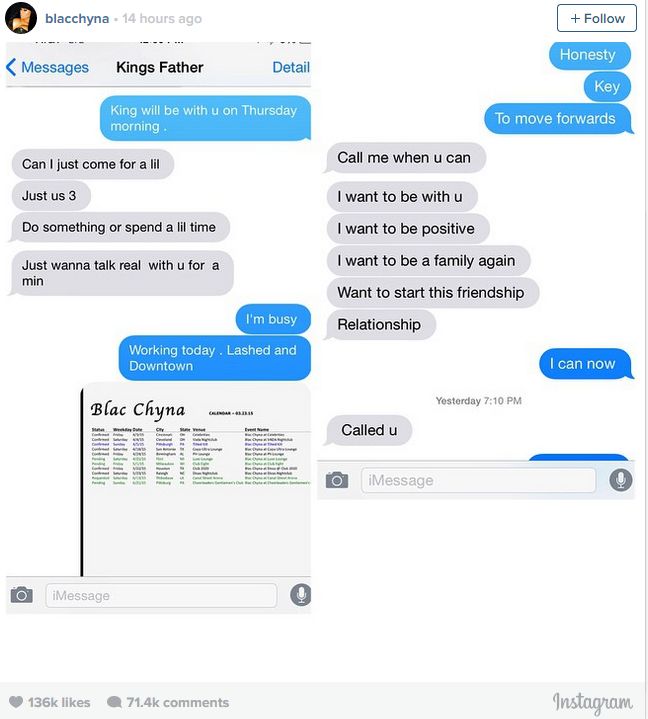 As you can see, Tyga appears to be angling for a reconciliation in the texts. Of course, Chyna could have photoshopped or manipulated the post to make it seem like he wanted her back.
Tyga took the high road early this morning in response to Chyna's baiting.
Focus on what's real in life. And surround yourself with people that you really care about.its simple — T-Raww (@Tyga) April 24, 2015
What do you think? Are those texts legit?
Discuss