Blac Chyna's backside is the source of much of her (relative) fame.
But while it has attracted emcees in the past, it's not everybody in the game's cup of tea. Joe Budden, who is always an outspoken fellow, took after Chyna's trunk junk earlier this week.
"Fake, hard, nasty and disgusting" was how he described it in response to Twitter personality Brook Lynne putting a video of Blac Chyna modeling a dress. Then he further elaborated, tweeting "I saw her in Miami 1 night & asked her why she did that shit to herself ... She wasn't very pleased."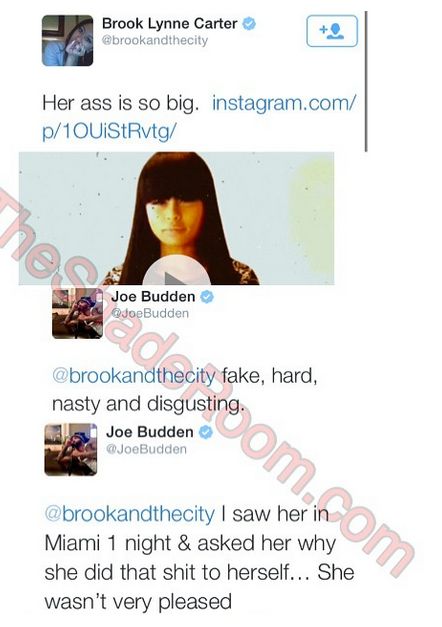 Chyna caught wind of the slander, and fired back.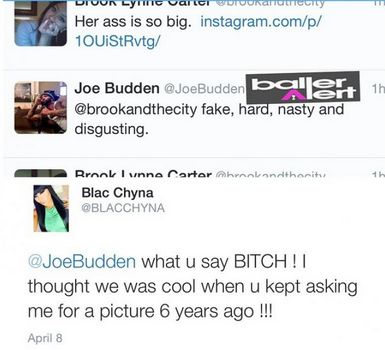 Budden has yet to respond. But maybe he doesn't need to. He used a lot more adjectives in his attack, and her defense doesn't address the state of her ass six years ago and how it has mutated since.
Discuss