Birdman gave quite a newsworthy interview with Big Facts earlier this week.
In it, Baby revealed he used to live with Kanye West, claimed he's paid Drake $500 million over the years, and explained how NBA Youngboy was going to be the world's first one billion dollar rapper and how he talks to the 21-year old in prison every day.
While there is much cap in Baby's game, there has also clearly been some big success.
Here he is sniffing around Future and Drake, who he would have you believe he still pays millions.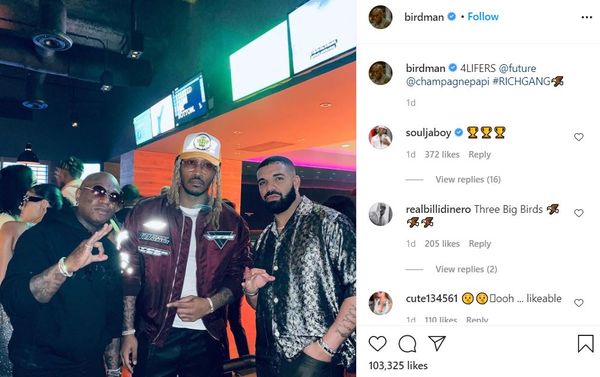 "4LIFERS @future @champagnepapi #RICHGANG🦅," Birdman typed.
Discuss