Birdman's policy of not paying anyone has been well documented.
So how does Baby keep his many creditors at bay?
We just got some insight into this thanks to Lil Wayne's producer DVLP, who's suing Cash Money for $200,000 for not paying him for work he did for Wayne and other artists on the label.
Before getting litigious, DVLP confronted Birdman about stiffing him. Baby assured him he would eventually buck up with texts like "I'm getting yu paid", "I'm working with yu fam", "You gone get tht 200k" and "shit GETTIN don"
Of course shit didn't get done, and now they are in court. Check out the text messages below: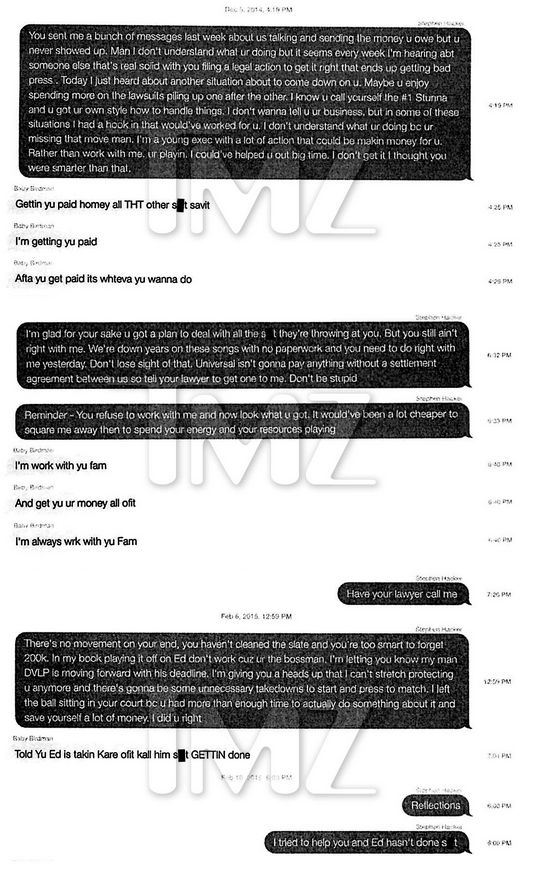 Discuss