Birdman is known as much for his facial tattoos and diamond grill as he is for his policy of not paying his artists.
But one of those things is going to change.
Baby has already switched out his blinged out mouth for more traditional pearly whites.
Next, he's going to get rid of the face tats.
Will a new more traditional looking Birdman embrace more traditional business practices, such as paying your artists and vendors?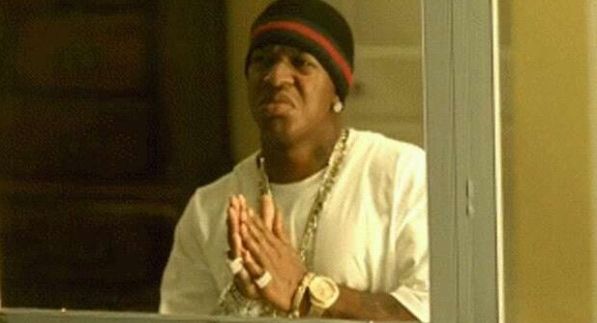 Nah.
[Related: Birdman explains how he doesn't pay people.]
Discuss