The Puff Daddy and the family reunion concert sold out in less than ten minutes
The Notorious B.I.G.'s daughter T'yanna Wallace was not among those who got a ticket for the show at Brooklyn's Barclays Center, even though it takes place on her late father's birthday.
The 22-year old took to Twitter to blast Diddy for leaving her out of the loop.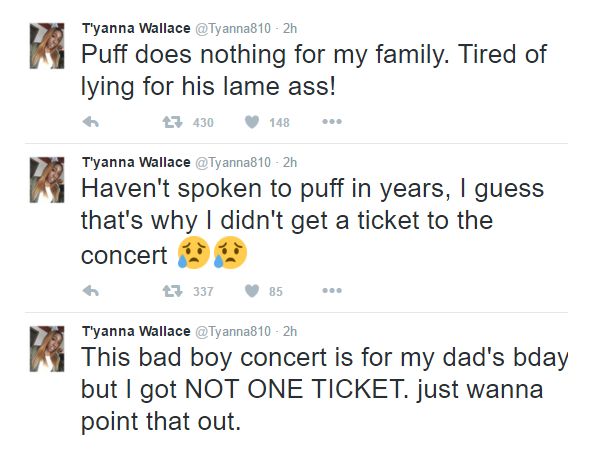 What do you think? Did Puff screw up by not including Biggie's daughter?
Update: It's apparently now all good.
Me & puff talked, a lot of things were cleared up & everything is LOVE!! ❤️ So everybody can calm down....

— T'yanna Wallace (@Tyanna810) April 6, 2016
Discuss