There are a lot of nutty people out there.
One of them decided to slap Big Sean in the face last night during Sean Don's CD signing event in Queens.
While the slap wasn't caught on camera, the aftermath certainly was.
Sean's assailant was quickly wrestled to the ground by police and security. As he was being subdued he yelled "You pussy nigga" and then something about Birdman. As he was being taken away, he said "Tell Jay Z what's up."
Big Sean is linked to Jay Z through Roc-a-Fella management, but it's unclear if that has anything to do with what happened.
Sean was uninjured in the incident, and left the event in good spirits.
Update: Sean says the guy didn't connect: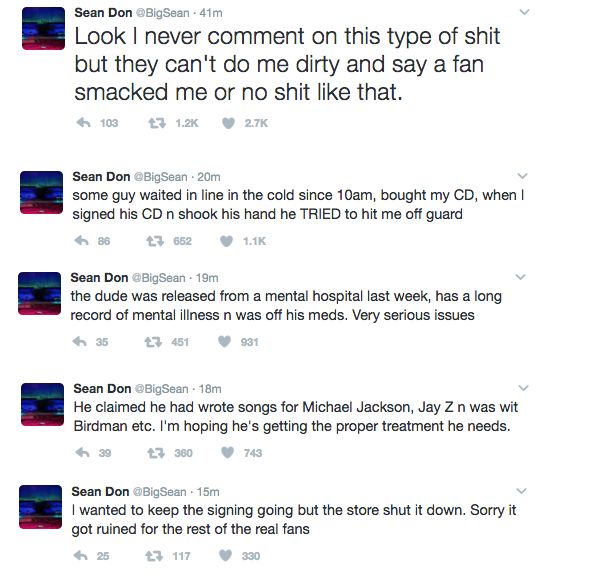 Discuss