Bhad Bhabie was forced to quit Instagram last week over racial animosity and general hate.
"Y'all made the lil 16 year old completely loose it! Social media has not only made me but also is every reason I can't sleep at night. Imagine being called a racist white cu*t every second of the day," she typed on her sign off.
She signed back on after six days which, quite frankly, was longer than we thought she would have been able to stay away.
So did so with a post that stunted multiple photos of her backside and a provocative caption.
"The only case worth catching," Bhad Bhabie typed.
She means that too. As she proved with Adrien Broner, the 16-year is prepared to expose any adult who slides into her DMs.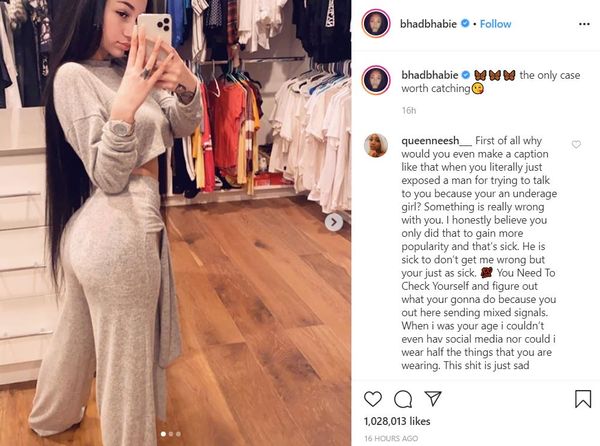 Discuss