It's been three and a half years since Danielle Bregoli did Dr. Phil and became the Cash Me Ousside girl.
She parlayed that into a rap career as Bhad Bhabie and that outrageous gambit has survived and even thrived into 2020.
The 16-year-old had been looking a little different as 2019 came to a close.
She addressed the plastic surgery rumors that come with a changed appearance, pointing out that she is just 16.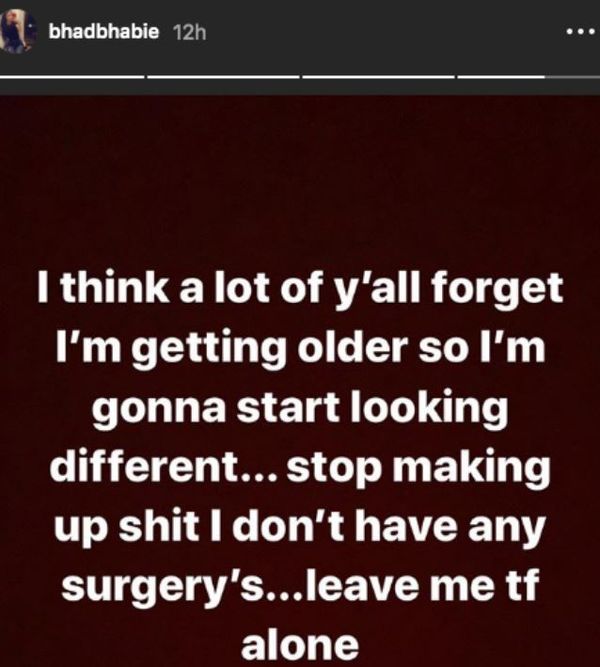 "I think a lot of y'all forget I'm getting older so I'm gonna start looking different," she typed. "Stop making up shit I don't have any surgery's... leave me tf alone."
You buy that?
Discuss