Sadly, Coi Leray is beefing with her father Benzino again.
They had patched things after Coi blasted her pops in her track "No More Parties."
However, her loose talk about Zino's finances this morning on The Breakfast Club has set him off again.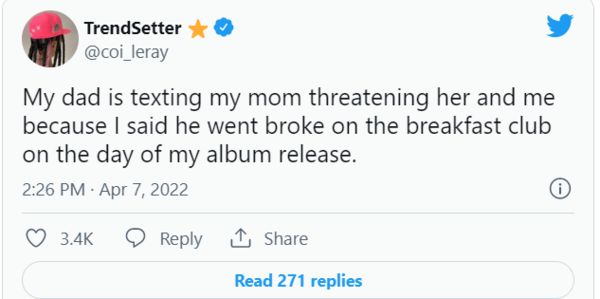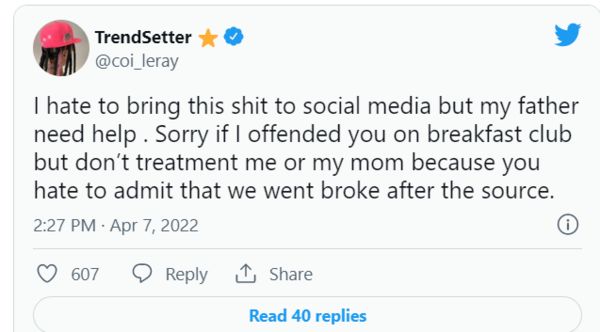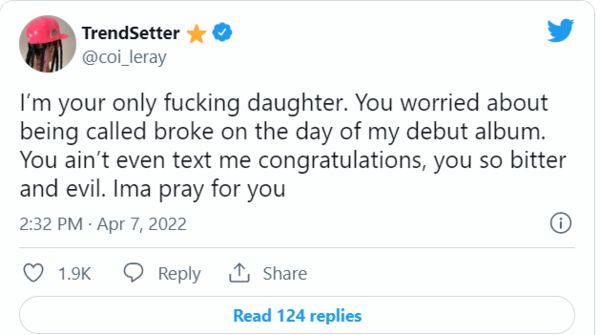 "My dad is texting my mom threatening her and me because I said he went broke on the breakfast club on the day of my album release," she typed. "I hate to bring th*s shit to social media but my father need help. Sorry if I offended you on breakfast club but don't treatment me or my mom because you hate to admit that we went broke after the source. I'm your only f*cking daughter. You worried about being called broke on the day of my debut album. You ain't even text me congratulations, you so bitter and evil. Ima pray for you."
Benzino was recently seen living in a motel with another man, so he may well be broke.
Discuss