Benzino is known for beefing with Eminem.
Which hasn't worked out well for him.
Now he's getting known for beefing with his daughter Coi Leray.
Which probably won't work for him, either.
If fact, his latest issue with his daughter has to do with Eminem: Coi defended him when Zino insisted the Rock And Roll Hall Of Fame was "racist" for letting Shady in.
He aired her out on Twitter.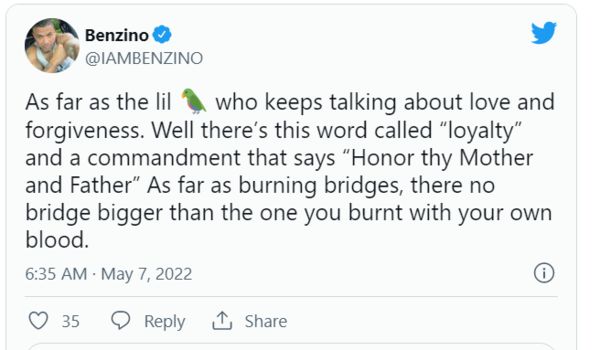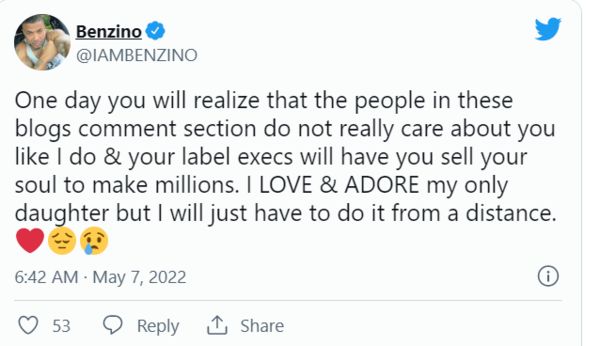 "As far as the lil 🦜 who keeps talking about love and forgiveness. Well there's this word called "loyalty" and a commandment that says "Honor thy Mother and Father" As far as burning bridges, there no bridge bigger than the one you burnt with your own blood," Zino typed. "One day you will realize that the people in these blogs comment section do not really care about you like I do & your label execs will have you sell your soul to make millions. I LOVE & ADORE my only daughter but I will just have to do it from a distance. ❤️😔😢"
Is possible Zino doesn't know how to use DMs?
Discuss