Ben Simmons and the Philadelphia 76ers are at an impasse.
The point-guard-that-won't-shoot-yet-wants-the-offense-to-be-built-around-him has vowed to never play for Philly again, despite having four years and $147 million left on his contract with the franchise.
The Sixers won't trade him unless they get serious talent in return, and so far no other team has made an offer to their liking.
Simmons didn't show up at training camp this week, which means Philly can start fining him.
The Australian seems prepared to give up money because he liked a post that breaks down just how deep the team can go into his pocket.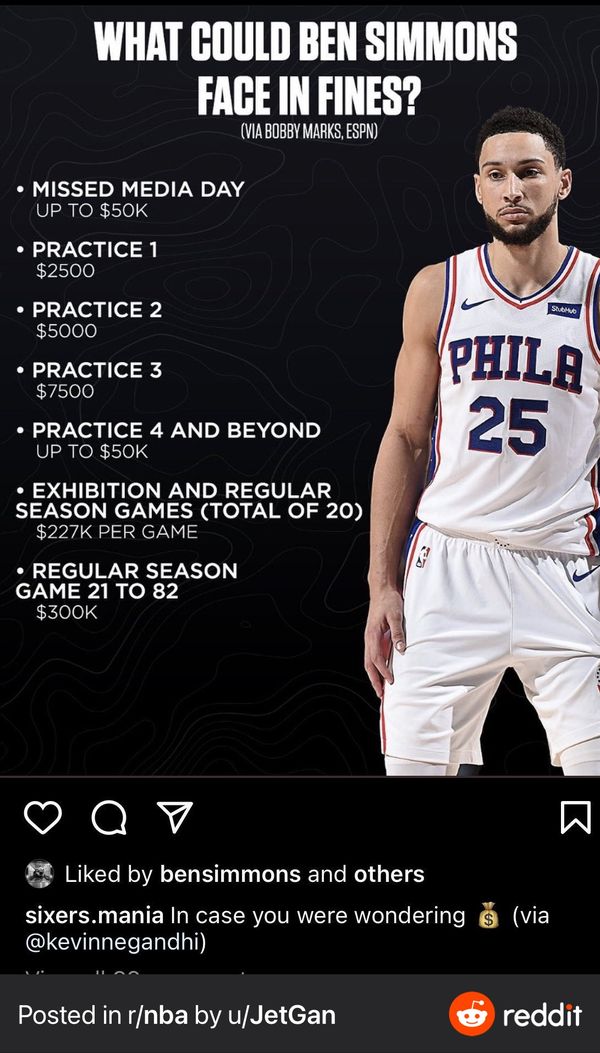 How does this end?
Discuss