After spending exactly a month in the hospital, it looks like Beanie Sigel is going home.
Sigel was shot on December, 5 in Pleasantville, NJ, and was listed in critical condition for much of his stay at the Atlantic Care Regional Medical Center. But yesterday Neef Buck of State Property posted an Instagram photo of who he says is Sigel leaving the hospital.
Over the past month Sigel has been the subject of both a death hoax and a fake picture showing him in better condition than he really was.  So we have to be a bit skeptical of any photo of Sigel that doesn't show his face, like the one Neef Buck posted.
On the other hand, Buck is known friend and associate of Sigel, making it extremely unlikely he would sign off on a deceptive photo.
Police still don't know why Sigel was shot, but believe the 40-year old was not the intended target.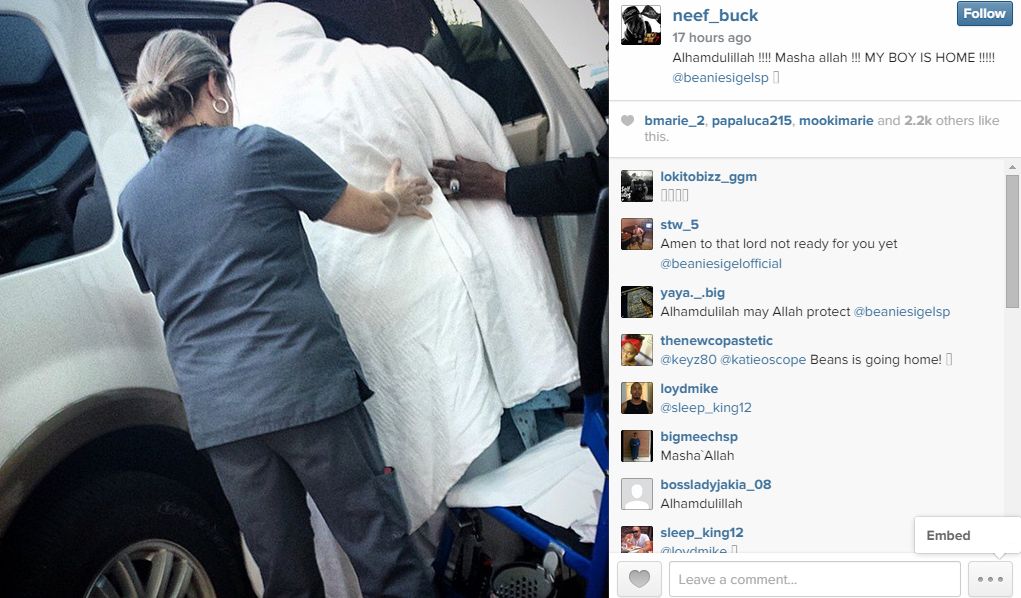 Discuss