The Balenciaga Arena High Gradient Pack is available right now online and in select retailers for $665 a pair. This time around the French luxury fashion brand breathes new life into the already iconic silhouette of the Arena.
On the first shoe, the gradient ascension of burgundy transforms into a vibrant scarlet red. The second pair don a gray color tone that also transforms from ash to black as you move from the upper's ankle trim to the bottom's outsole. The colors not only change in tone and hue but also in surface materials. The lower upper/midsole/outsole in both iterations maintain a polished patented leather sheen which turns matte as it travels north to the suede portion of the upper.
Balenciaga's Arena silhouette has served as the inspiration for other high fashion footwear manufacturers, like Filling Pieces, and the shoe is also a footwear staple for many rappers. Be sure to check these out because they will sell quick.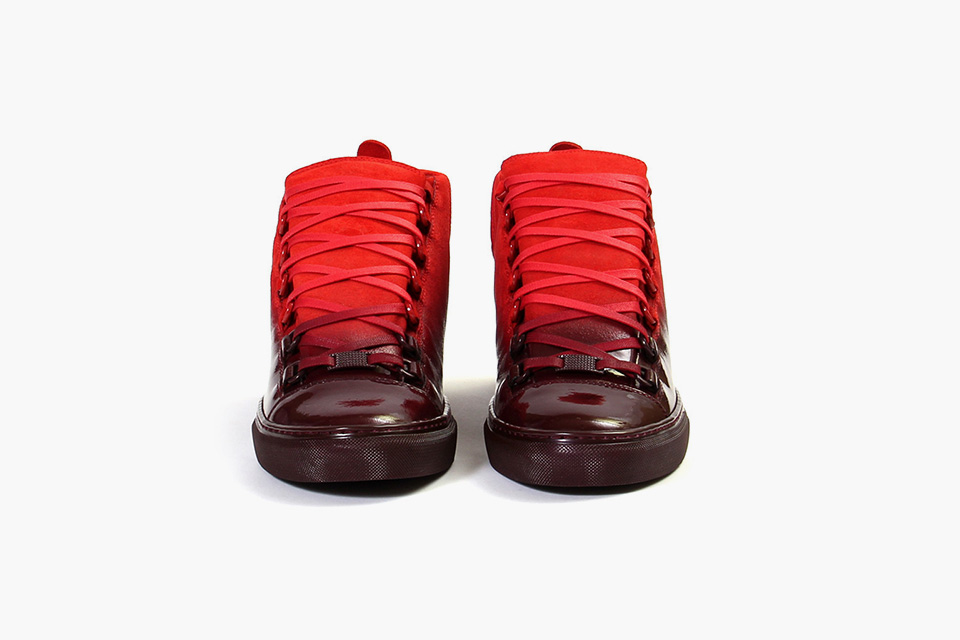 Discuss