Baby Soulja -- no relation to Boy or Slim -- was arrested in Florida for quite the crime.
Among the charges against the 24-year-old was "shooting a missile into a dwelling, vehicle, building, or aircraft".
According to Vlad TV, the missile was a grenade launcher, and he fired it into an unoccupied building in Palm Beach County to impress his friends.
Here are all the charges against Soulja.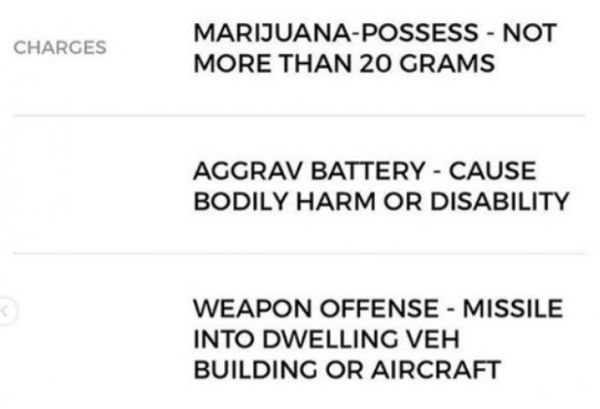 Looks like somebody been playing too much GTA.
Discuss