Azealia Banks has had a rough year, and it seems the stress is really getting to her.
In the past Azealia has been in the headlines due to fighting a passenger on a commercial plane, and just last week, she shaved her head and said she was having her Britney Spears moment.
Well, things have may have finally hit the fan...
The New York rapper and actress took to her Instagram Story to air out her issues and said her soul is tired, and she's ready to go.
She goes on to say that the COVID pandemic and no intimacy, she may be ending her tenure on earth soon.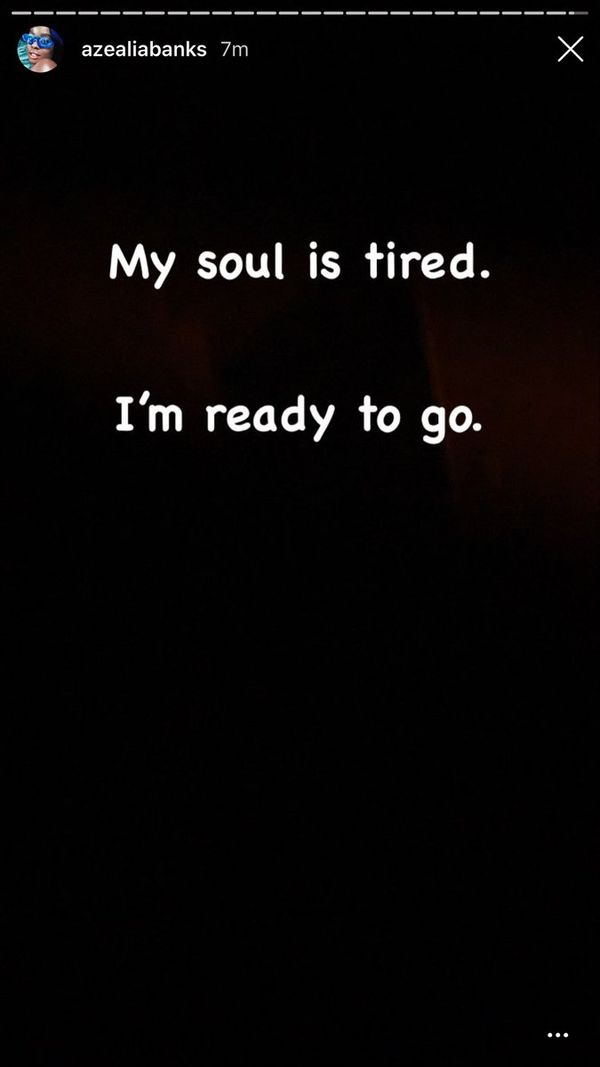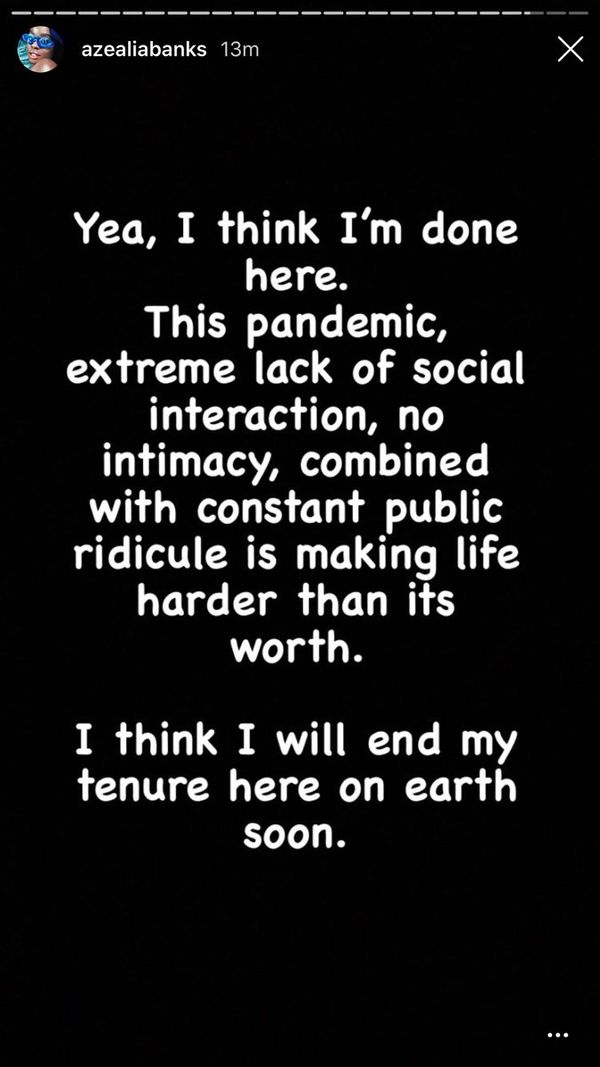 After her messages, a lot of people reached out to her to make sure she was ok, and others expressed their concerns on social media.
Just read about Azealia Banks. That message spoke so loud and familiar. I hope someone can get to her.

often symptoms show up as personality quirks/"defects". I know she hasn't been open, and I won't presume a diagnosis, but does it even really matter?
We are in crisis.

— basseyworld (@Basseyworld) August 9, 2020
azealia banks is a once in a generation talent, somehow as savvy as she is brilliant, and at every step of her journey this industry failed her. if humanity survives another thousand years so too will the shame of it all

— jaime brooks ☭ (@elite_gz) August 9, 2020
Discuss