Katy Perry's video for her Juicy J-featured smash hit 'Dark Horse' just passed  a billion overall views, making her the first female artist to ever reach that milestone.
She celebrated the accomplishment with a tweet, in which she made a joke about heading back to the "trap house" -- a reference to the Trap-style production on the song.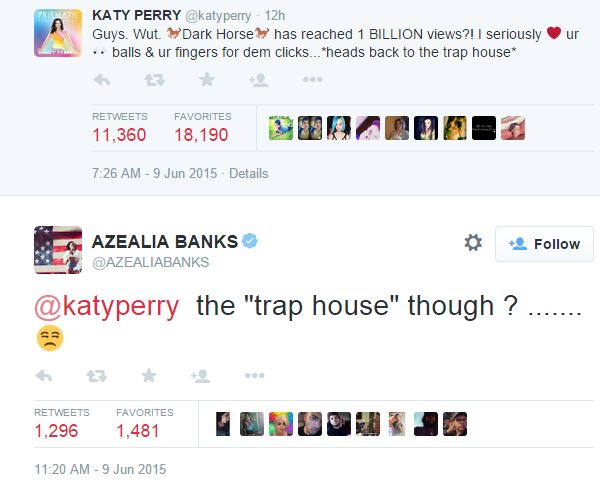 As you can see, this bothered language police woman Azealia Banks. Banks also added this tweet:
Why do all the white girls wanna be wiggers?? I really don't get it.

— AZEALIA BANKS (@AZEALIABANKS) June 9, 2015
What do you think? Is Perry out of line by using the phrase "trap house?" Or is Azealia Banks being the same outrage troll she's been before?
Discuss