Azealia Banks may have weirded a lot of people out by doing things like digging up her dead cat and boiling it or showing off the skull of a 6-year-old who died from a head injury.
But one guy decided that she's still marriage material. His name is Ryder Ripps, a New York-based artist, who's creative director at OKFocus, a marketing agency.
"I just got engaged k*nts," wrote Banks on Instagram, while showing off her ring. "I'm crying 😭.... I'm Jewish now. MAZEL TOV BITCHES! WE IN HERE.... YERRRRRRR."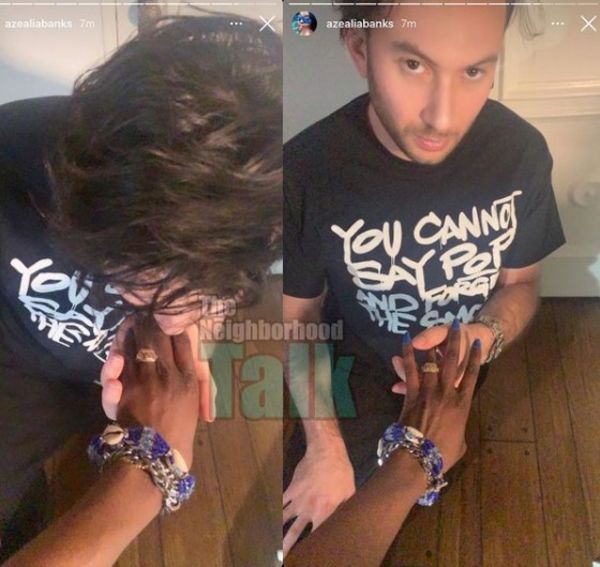 Do you think the couple will really make it down the aisle and if so, how long do you see their marriage lasting?
Discuss