The problems have been mounting for T.I. and his wife Tiny ever since they've been accused by 11 women of sexual assault and abuse, which they've denied.
A lawyer who's representing the women has approached prosecutors in Georgia and California about bringing criminal charges against the famed couple. Plus, Marvel dropped T.I. and he'll no longer be in Ant-Man 3.
Azealia Banks had something to say about T.I. and the allegations. She also brought up the time that Tip threatened to throw her down a flight of stairs, which happened after the Harlem rapper criticized Tiny's looks.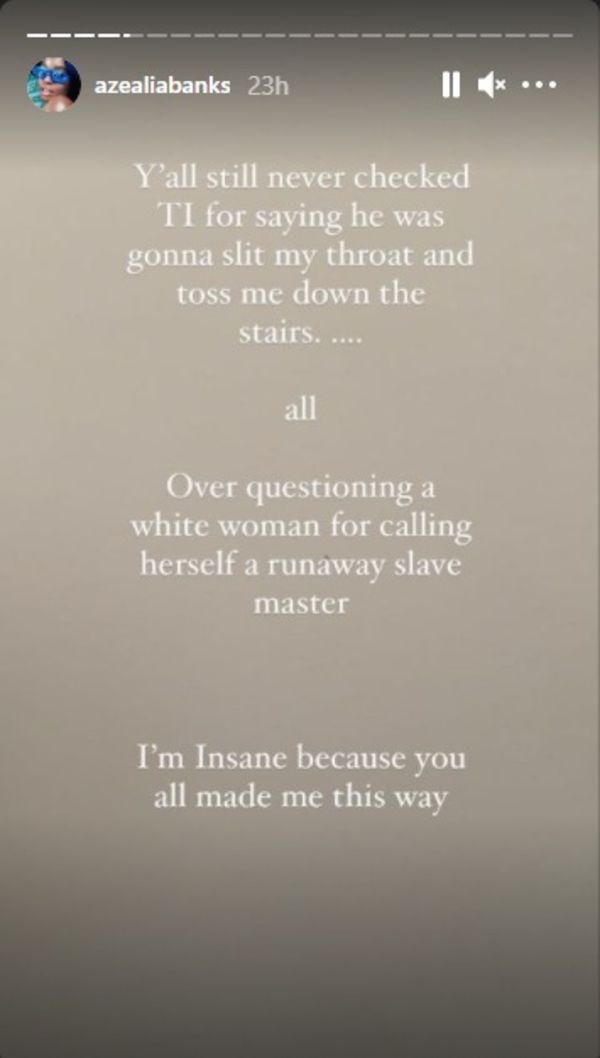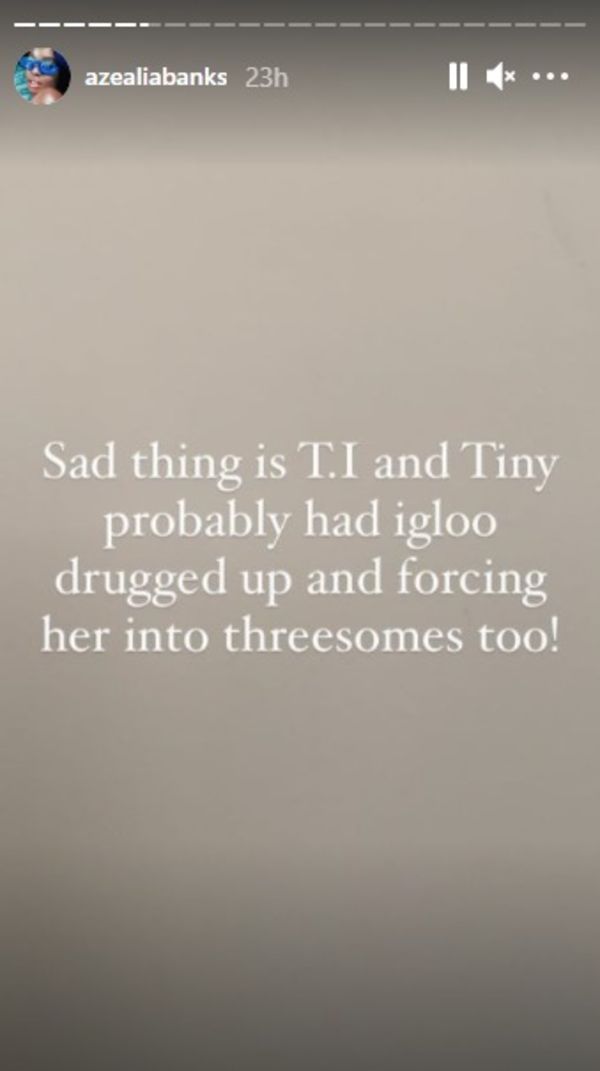 "Y'all still never checked TI for saying he was gonna slit my throat and toss me down the stairs, over questioning a white woman for calling herself a runaway slave master," wrote Azealia, referencing Iggy Azalea's song "D.R.U.G.S. " "I'm Insane because you all made me this way. Sad thing is T.I and Tiny probably had igloo drugged up and forcing her into threesomes too."
Does Azealia have a point about people not checking T.I. for threatening her?
Discuss