Elon Musk and Grimes have split.
"We are semi-separated but still love each other, see each other frequently and are on great terms," Musk said. "It's mostly that my work at SpaceX and Tesla requires me to be primarily in Texas or traveling overseas and her work is primarily in LA. She's staying with me now and Baby X is in the adjacent room."
X is their one-year-old son, X Æ A-Xii (pronounced "X, A, I.")
Azealia Banks, who's played a surprising role in their relationship, is elated the two are no more.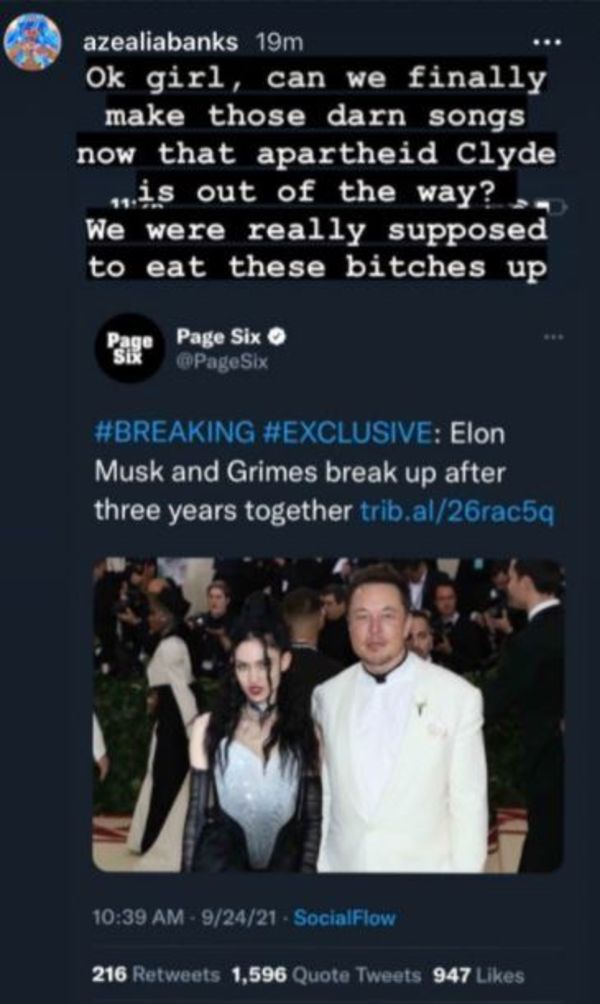 "Ok girl, can we finally make those darn songs no that apartheid Clyd is out of the way," she typed of the South African-born Musk. "We were really supposed to eat these bitches up."
Discuss