Yesterday afternoon, a Staten Island grand jury declined to move forward with charges against a white police officer whose chokehold on an unarmed black man, Eric Garner, led to his death.
The decision was protested on the streets and on social media, with many in the Hip Hop community lamenting the lack of charges. The always outspoken Azealia Banks was among those using Twitter to make her feelings felt. However, in doing so, she seemed to be directing most of her venom at Iggy Azalea, whom she called out for being "silent" on black issues. Then her Iggy-directed Tweets got a little more graphic.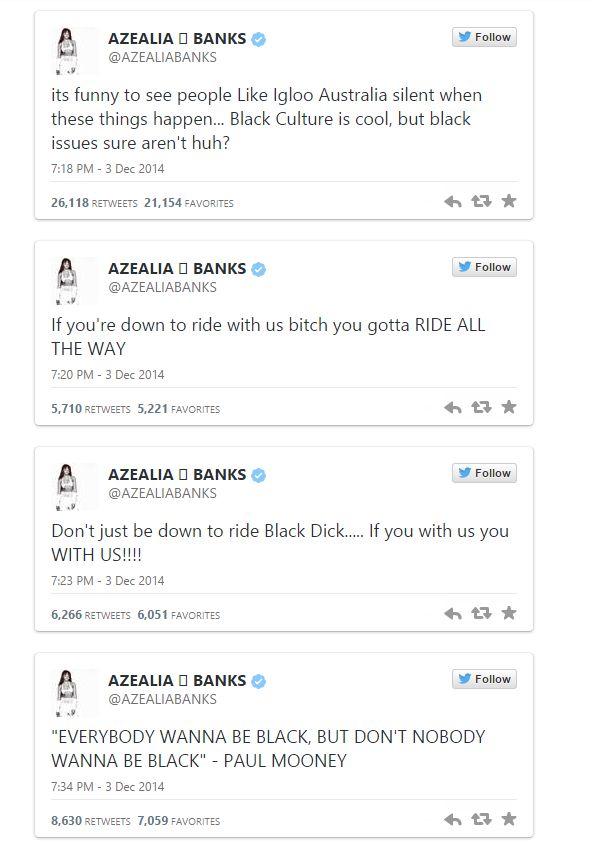 Here is Azalea's response: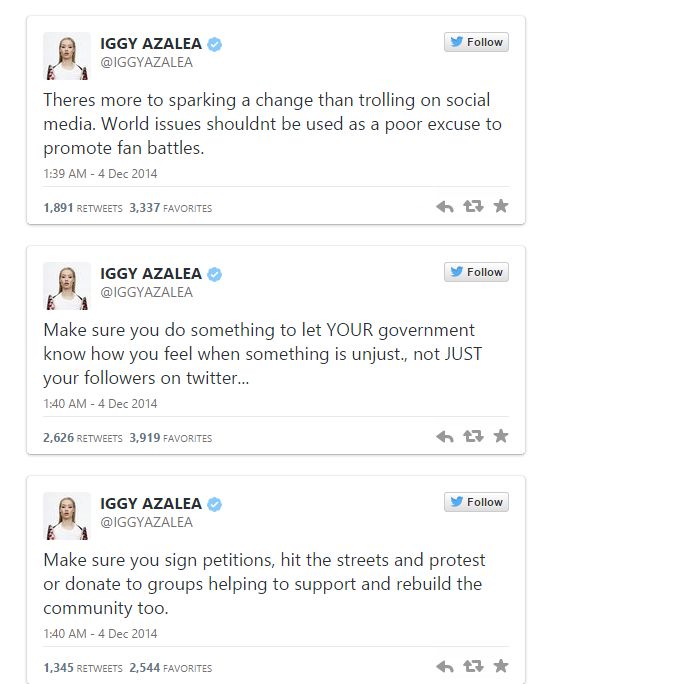 What do you think? Did Iggy have an obligation to speak out once the decision was rendered?
Also, on a lighter note, do you know how tricky it is to write a post about somebody named Azealia and somebody named Azalea?
Discuss