Whether it's cooking her dead cat, randomly shaving her head or selling her sex tape, Azealia Banks knows how to keep herself in the news.
This time she's getting attention for dissing Nicki Minaj after the Young Money rapper held a live stream to celebrate the 12-year anniversary of her 2009 mixtape Beam Me Up Scotty.
Azealia chose to body shame Nicki after she saw her Live and also accused her of being on drugs, because she was sniffling a lot.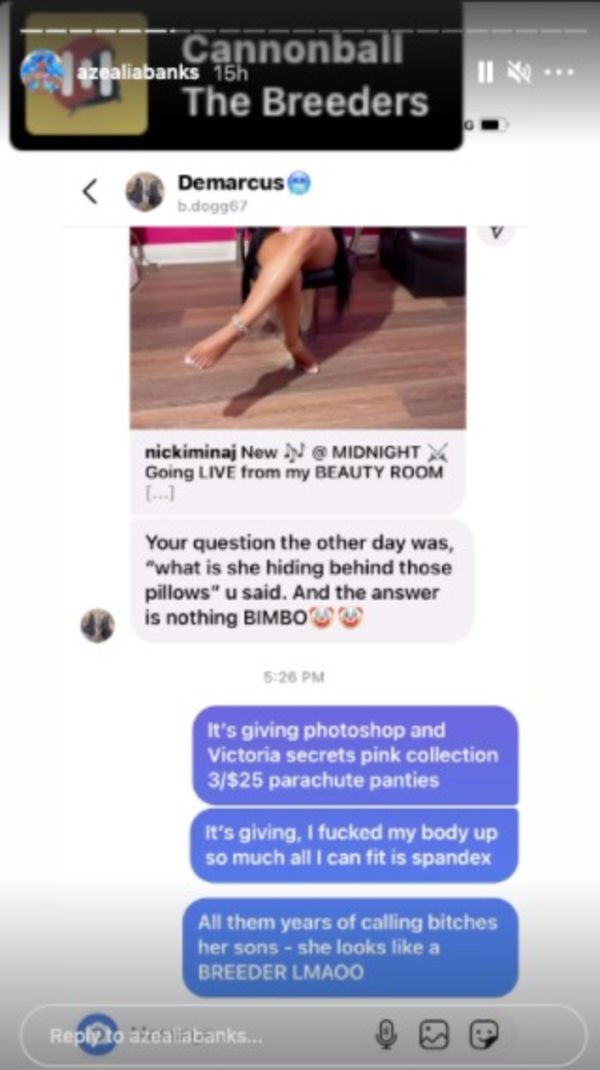 "I f*cked my body up so much all I can fit is spandex," said Azealia about Nicki's body. "All them years of calling b*tches her sons, she looks like a BREEDER LMAOO ... The girls love to kee and kackle on the rap girls, but we definitely just lost DMX to like loose drugs."

"Your titties look like a butt," she added. "Your titties look like they're about to f*cking shart. But yes, we need an intervention on Ms. Nicki Minaj. That sniffling? I'm not buying that, and I know from experience, okay? I know from experience, sis."
Discuss