Remember when DaBaby slapped a woman while doing a show in Tampa?
If you don't, Azealia Banks does and she asked why he wasn't canceled for it.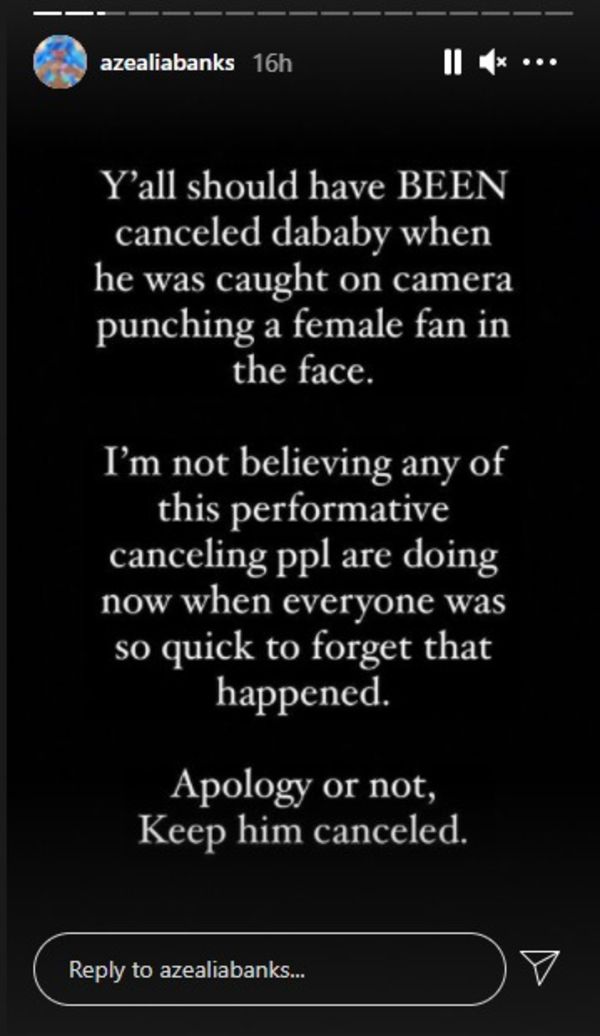 "Y'all should have BEEN canceled Dababy when he was caught on camera punching a female fan in the face,"she wrote on Instagram.
Her comments come after the "Suge" rapper has been dropped from a few music festivals because he made some homophobic comments at Rolling Loud last month.
"I'm not believing any of this performative canceling ppl are doing now when everyone was so quick to forget that happened. Apology or not, keep him canceled," added Banks.
As for the Tampa incident, DaBaby hit the woman after she tried to take a photo of him. The crowd booed him afterward, but the rapper said she hit him first.
What's your opinion on Banks' post? Should DaBaby have been canceled after hitting that woman?
Discuss