Azealia Banks had a whole lot to say about Kanye West beefing with Adidas.
Ye has been going at the company since their partnership fell apart. Earlier this week, he accused the brand of stealing ideas from him while claiming victory in their beef.
But on Instagram, Banks said the GOOD Music leader deserves to be stolen from based on how he treated his artist Teyana Taylor.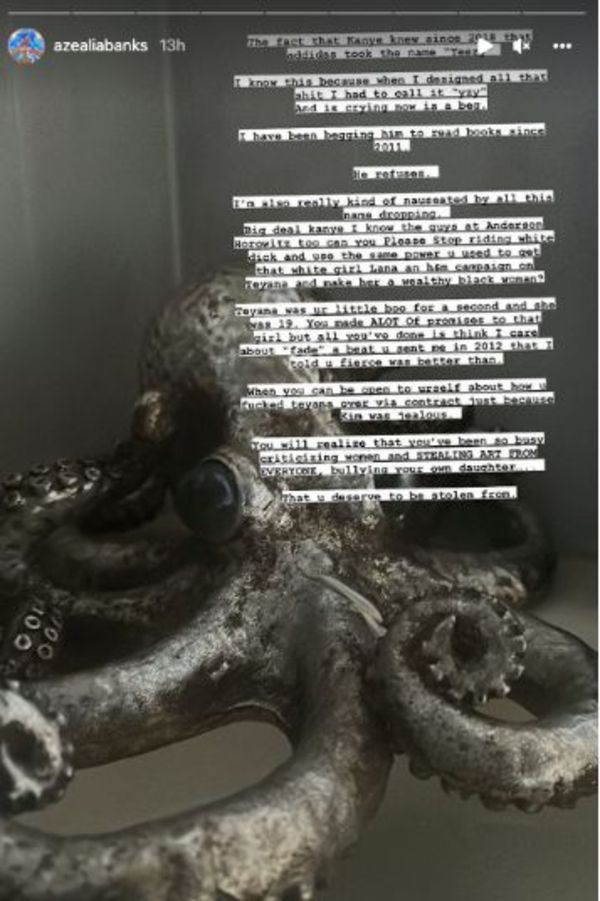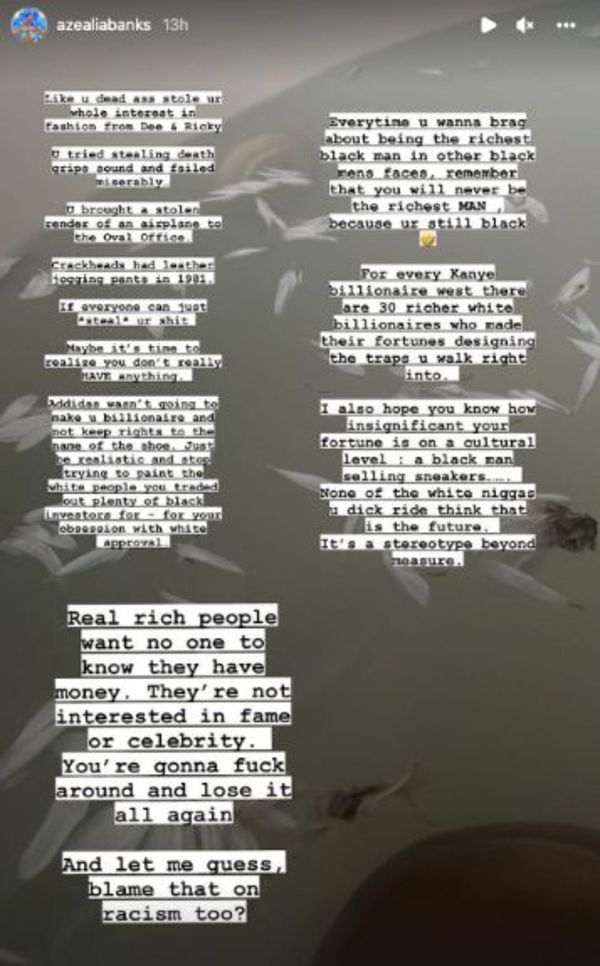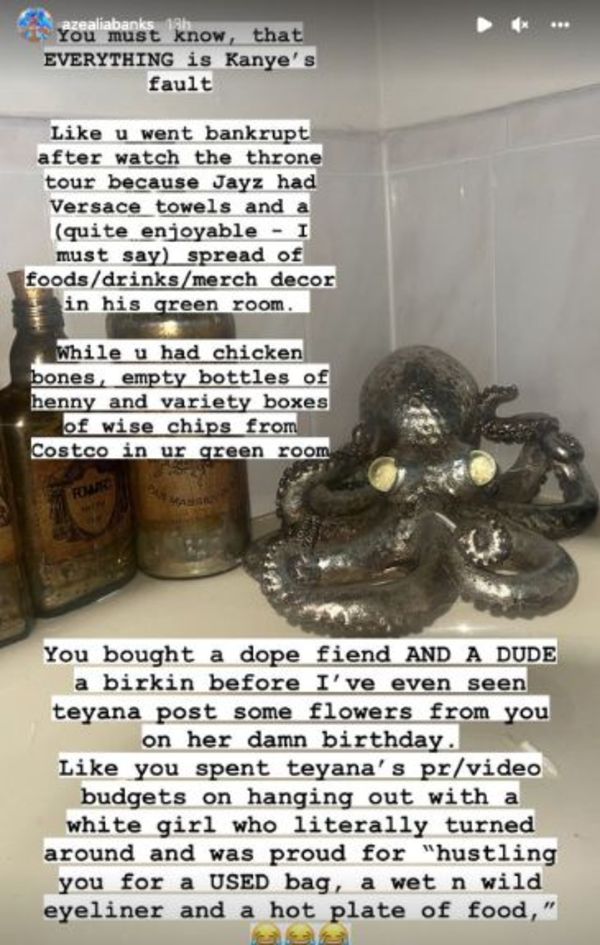 "Can you please stop riding white dick and use the same power u used to get that white girl Lana an H&M campaign on Teyana and make her a wealthy black woman?" wrote Banks. "Teyana was ur little boo for a second and she was 19. You made ALOT of promises to that girl ... You will realize that you've been so busy criticizing women and STEALING ART FROM EVERYONE, bullying your own daughter... That u deserve to be stolen from."
She wrote a lot more as well, which you can check out above.
Discuss