Is Def Jam mishandling its artists?
50 Cent just criticized the label on Jeremih's behalf after Jeremih's album Late Nights completely flopped this week.
Now August Alsina -- another one of the label's R&B stars -- has taken it upon himself to rip Def Jam after it released his album This Thing Called Life a day early on Vevo and YouTube.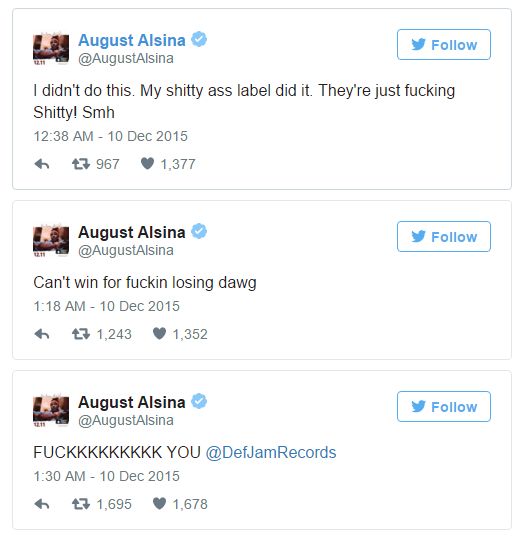 A few hours later, Alsina switched social media mediums and backed away a bit from his harsh words.
Since Alsina's outburst, the album stream has been removed from the Internet. It should be back up tomorrow.
Discuss