The almost four-hour production King Von: Rap's First Serial Killer has been a sensation on YouTube.
The documentary details all the bodies the late Von caught, getting to at least ten.
Asian Da Brat, who was in an on-again-off-again relationship with Von, says it was bad journalism.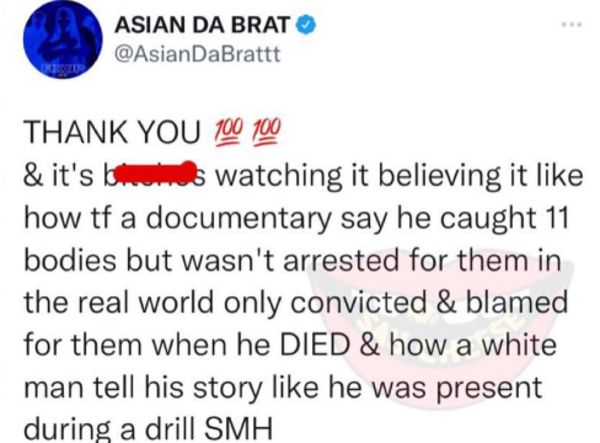 "It's bitches watching it believing it like how tf a documentary say he caught 11 bodies but wasn't arrested for them in the real world only convicted & blamed for them when he DIED & how a white man tell his story like he was present during a drill SMH," she typed.
Does she have a point?
Discuss