Tekashi 6ix9ine's new album Tattle Tales has officially dropped...
The blood member turned snitch has been trolling the streets since he was let off house arrest, and he even recruited Akon for his new album
The two collaborated on a remix of Akon's 2004 hit, "Locked Up."
While some are still fans of Tekashi, and encouraging his behavior, there are quite a few "fans" that wish he was not releasing music, dead or back in jail.
In a new video released, an angry "fan" is seen cutting and ripping down Tattle Tales posters, and calling Tekashi a "f*cking rat."
Peep it below.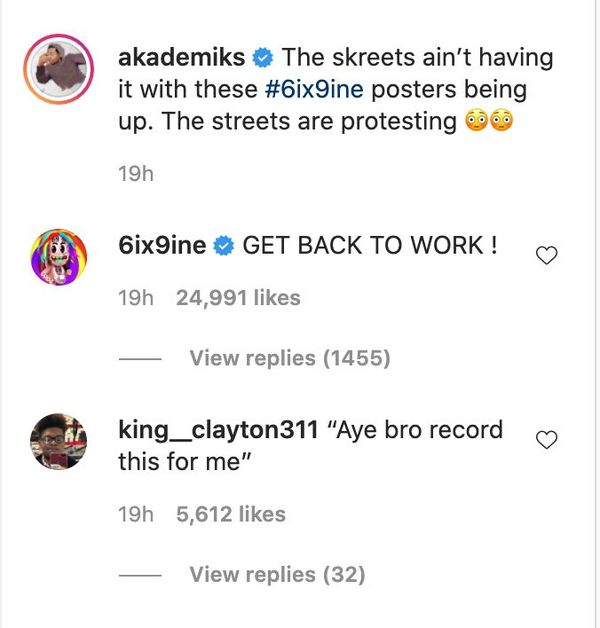 Discuss