Between the indignity of having to battle the entire Kardashian clan on Twitter, and learning Wiz Khalifa is coming for custody of their son, it's been a rough couple days for Amber Rose.
Little did we know she's been conducting her social media attacks from sunny Trinidad, and she IG posted videos of her twerking during the island's Carnival party yesterday.
She included on the posts some feminist mantra about girls having fun too, made references to "TriniManPie" and preempted the expected response by calling herself a thot and a slut. It was part in reaction to Wiz Khalifa's Twitter criticism of her behavior, which she made reference to in her post.
Khalifa deleted his tweet, although there's a screenshot below.  And he probably should have just left it alone because Rose's latest antics aren't going to impress any family court judges.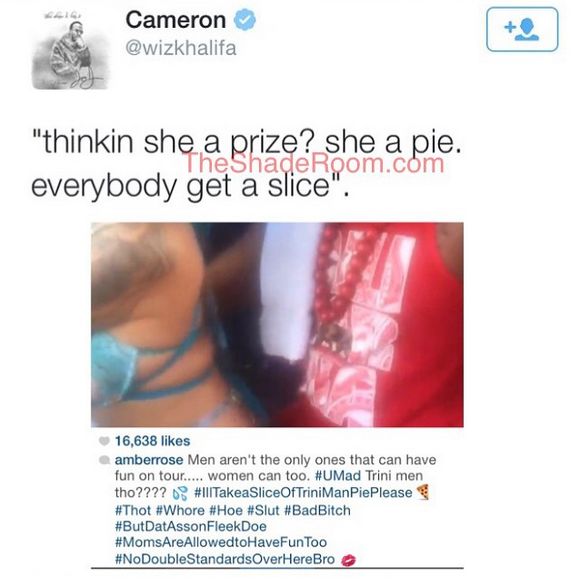 For the latest Hip Hop tracks and news, follow us on Twitter.
Discuss