Amber Rose likes rappers. But she doesn't seem to have a very specific type.
The shortly shorn former stripper entered the public consciousness by dating Kanye West. Then she was married and had a kid with Wiz Khalifa. Now, if TMZ and a bunch folks on a transatlantic flight are to be believed, she's messing around with Machine Gun Kelly.
The gossip site has a photo of Kelly getting close to Rose after he picked her up at the airport on her way home from England. Other passengers report that there was a lot of baggage claim PDA going down between the two.
Which is not surprising, since no self-respecting dude is going to make the dreaded airport run without getting a little something in return.
Wiz and Kelly have collaborated  together on the song 'Mind Of A Stoner' (hmm, maybe Amber does have a type), but there's no word on what he thinks about MGK sniffing around his ex.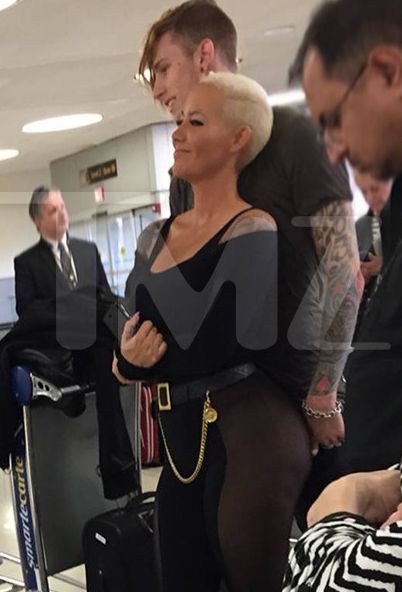 Discuss