When we last heard from Amber Rose, she was giving birth to her second child, a boy with music exec Alexander "AE" Edwards.
She popped up yesterday on a new episode of CoolKicks.
Amber goes shoe shopping, which is what happens on the show. What's notable is what's going on with her body's other extreme: the 36-year old now has tattoos on the top of her forehead.
We're guessing they are the names of her two children. She also has a boy with her ex Wiz Khalifa.
If you go to Amber's IG page, there are recent photos and videos of her without the ink. However, they appear to be part of a pre-recorded advertising campaign.
What do you think of the forehead tattoos?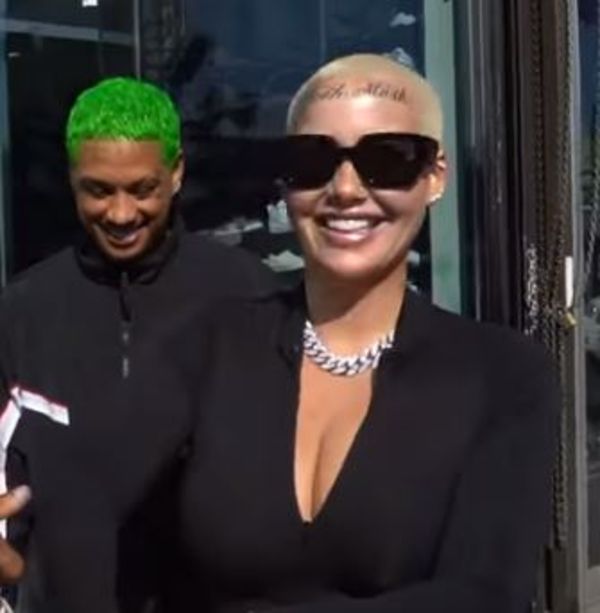 Discuss