Troy Ave was supposed to appear before a judge on charges of attempted murder, reckless endangerment and illegal weapons possession after being caught on tape shooting up the backstage of a T.I. show.
However, that appearance was delayed as Troy is still in the hospital recovering from what the cops are calling a self-inflicted gunshot wound to his leg.
The initial theory on the shooting was that Troy opened fire during a dispute with Maino's crew. However, Maino has strongly denied this.
A new theory suggests Troy opened fire after confronting outspoken podcaster Taxstone, who has been rough on Troy in the past.
One tipster even suggests that Troy Ave wasn't using his own gun when he went off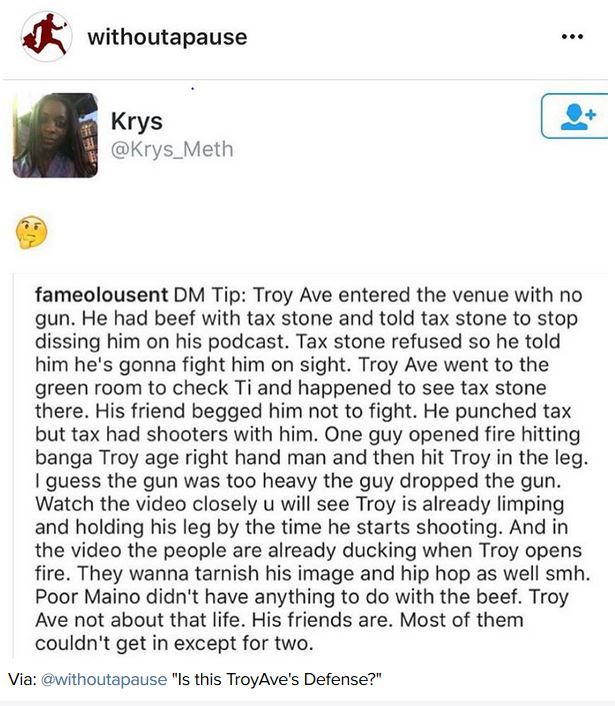 We're sure they'll be more to come.
Discuss