Terry Richardson used to be one of the hottest photographers in the game, snapping covers for models and celebrities.
Richardson was always known for a sleazy, highly sexual aesthetic. A few years back, stories of the way Richardson manipulated and sometimes sexually abused his subjects bubbled to the surface and the 54-year-old was canceled.
In her new book, More Myself, Alicia Keys breaks down how Richardson manipulated her in a photo shoot for Dazed 20 years ago when she was 19.
In the cover photo, Keys' shirt is open and she's pulling her pants down so you can see her pubes.
"My spirit is screaming that something is wrong, that this feels sleazy. But my protests, lodged in the back of my throat, can't make their way out," Keys writes. "I swallow my misgivings, tuck my thumb between the denim and my skin, and obey.

This isn't about me showing some skin, which I'll do on my own terms, for my own purposes, in the coming years," she continues. "It's about feeling manipulated. It's about being objectified ... I now understand why the photographer wanted my team out of that room. A nineteen-year-old girl is more pliable than a set of her grown-ass managers."
Keys says when she saw the cover photo a few months later she was "embarrassed" and "ashamed" and didn't recognize herself.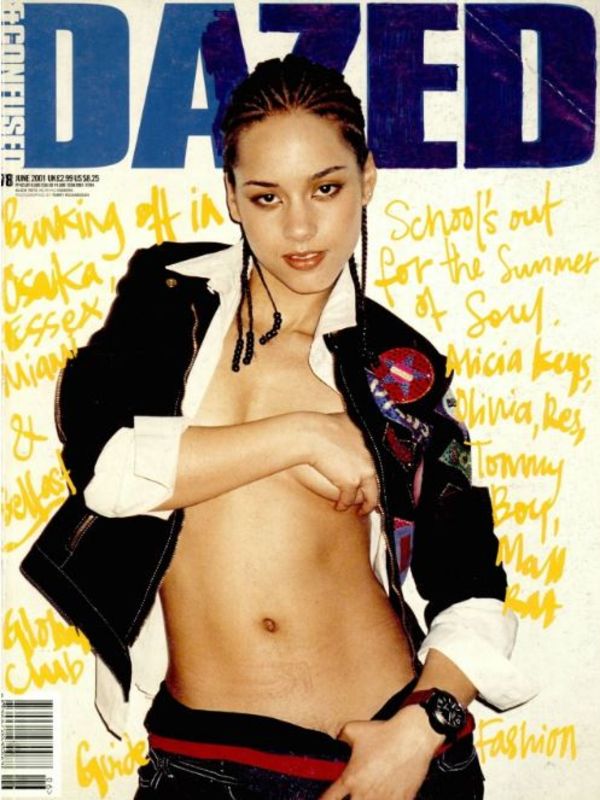 Discuss